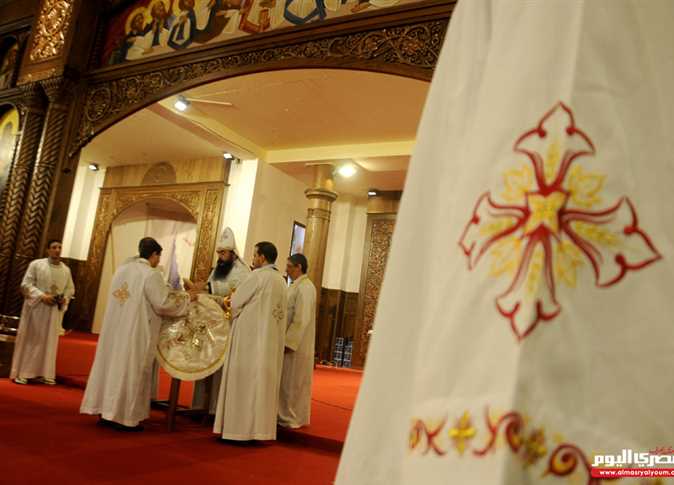 Egyptian churches said that there will be no meetings between their leaders or representatives and US Vice President Mike Pence, who is due to visit Egypt this week.
An official source with the Coptic Orthodox Church said that Pope Tawadros II, Pope of Alexandria and Patriarch of the See of St. Mark, had already rejected the meeting of Pence because of the decision by US President Donald Trump to transfer the US Embassy in Israel from Tel Aviv to Jerusalem.
The source pointed out that the Pope refuses to talk about the situation of the Copts with any guest or foreign official, stressing that the problems of the Copts are resolved at home and there are Muslim voices demanding their dissolution before the Copts. He pointed out that no other date was set for the meeting with Pence after the Pope's earlier refusal.
Head of the Evangelical community in Egypt Andrea Zaki said that he will be abroad during Pence's visit. He said he will be attending a festival organized by the Vatican and a special screening of a film about St. Augustine, from 20 to 22 January; the same period of the visit by the US Vice President.
Father Hani Bakhoum, Undersecretary of the Catholic Patriarchate, pointed out that there will be no meetings between Catholic Church leaders or their representatives with the US Vice President.
"The American administration is pursuing a policy of creative chaos, which is based on fueling sectarian strife to strike at stability and dismantle states," said Hany Sabri, a legal researcher. "The American administration is looking for its interests, not for the Copts," he said, wondering, "where was America when the Brotherhood burned the churches?".
"We are at a very dangerous stage that requires the cohesion and solidarity of all Egyptians, and let us disagree between us at home from a national perspective and we refuse interference in our internal affairs," Sabri said.
Edited translation from Al-Masry Al-Youm