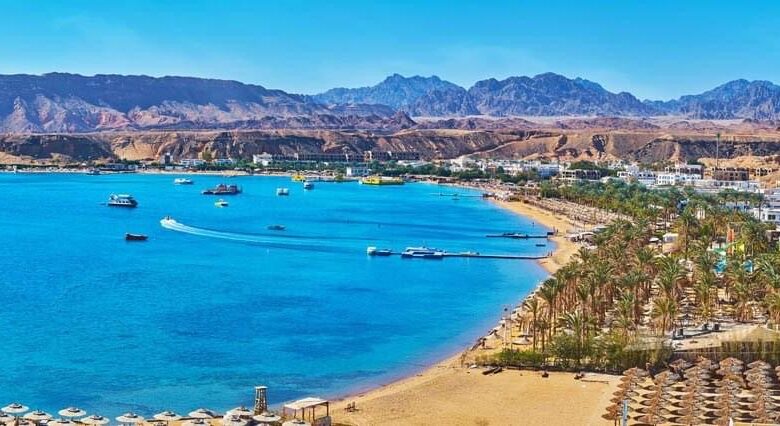 The Russian tour operator PEGAS Touristik is expanding the reach of its flights to Egypt as of the end of November, while Nordwind Airlines will fly to Sharm el-Sheikh from 11 Russian cities.
The tour programs of PEGAS Touristik will be implemented in Hurghada and Sharm el-Sheikh from 11 Russian cities.
The company announced this rapid increase in the number of its offers to Egypt for the winter season. 
It will include the cities of Moscow, St. Petersburg, Yekaterinburg, Kazan, Chelyabinsk, Perm, Orenburg, Ufa, Nizhny Novgorod, Volgograd and Samara.
Prices for trips for two people range from 92,000 rubles to 120,000 rubles, depending on the hotel category.
ATOR analysts evaluated the outbound tourism market and identified the best destinations that Russians chose for vacation in the summer of 2022 with Egypt on list.
According to preliminary estimates of analysts, in the summer of 2022, the volume of organized outbound tourism was slightly lower than the figures for the summer of 2021.
Among the main factors behind the buildup are: public transport deficit, closing of "hard to reach" destinations in Europe, such as Cyprus and Greece, lack of Caribbean destinations: Cuba and Mexico, lack of transportation to Turkey in June and July and Egypt in August.
According to preliminary estimates, about 3.5 million Russians have traveled abroad for tourism.
The top five countries chosen by Russian tourists to spend their holidays are as follows: Turkey with more than 2.1 million Russian tourists, Abkhazia with about 800,000 Russian tourists, UAE with about 180,000 Russians.
Egypt stands at about 100,000 tourists and tye Maldives with around 55,000 tourists.