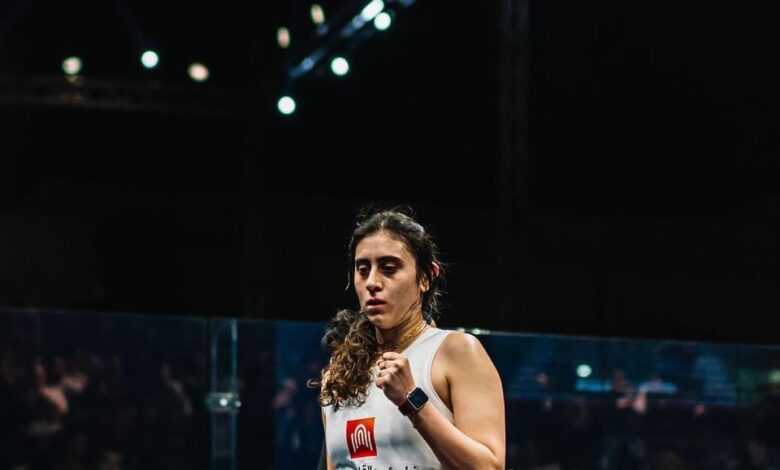 Nour el-Sherbini won on Monday the Grasshopper Cup in Zurich, Switzerland.
Sherbini gained her 31st title after defeating Hania al-Hammamy.
She managed to grab this exciting victory by three sets to two over Hammamy in a match that lasted 76 minutes.
Hammamy advanced in the first half with a score of 9-11, before Sherbini tied the score in the second half with the same score.
Hammamy won the third set with difficulty, with a score of 12-10, to advance in the result by two sets to one.
The fourth and fifth sets witnessed an awakening from Sherbini, who won them 11-3 and 11-4.
Sherbini raised her score to 31 international championships, as she is the most Egyptian player crowned with international titles.
She is ranked second globally, and this marks the first time she won the Grasshopper Cup for the women's category.