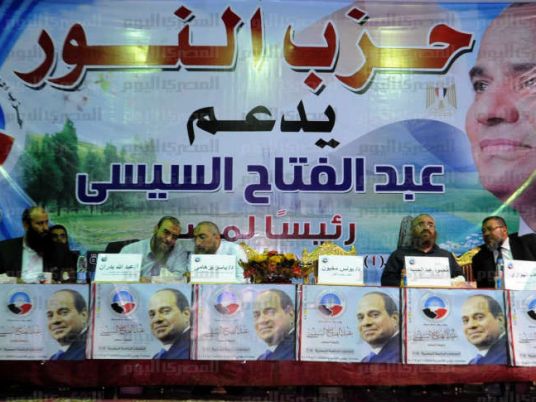 The Muslim Brotherhood's call for protests on January 25 will fail because Egypt does not need clashes and revolutions, but rather efforts to rebuild it, said Salah Abdel Ma'boud, a member of Nour Party's supreme body.
The Muslim Brotherhood uses the dispersal of Rabaa al-Adawiya sit-in to agitate the public, Abdel Ma'boud said in a statement to Al-Masry Al-Youm on Tuesday.
Abdel Ma'boud denied that the Nour Party has anything to do with the lawsuit filed against host Islam al-Beheiry over charges of blasphemy.
Abdel Ma'boud warned of a systematic scheme to attack Al-Azhar, criticzing writer Sayyed al-Qemany over recent statements against Al-Azhar and its grand sheikh. Abdel Ma'boud pointed out that developing the religious discourse would contribute to eliminating extremist thought and terrorism. He also warned of Shi'ite expansion in the Arab region with the help of Iran to build the Safavid empire.
The Muslim Brotherhood has called for mass protests on January 25, the fifth anniversary of the 2011 uprising. Dozens were killed and injured in clashes between protesters and police forces last year on the fourth anniversary of the uprising. The Nour Party also declined to participate in January 25 protests last year.
Edited translation from Al-Masry Al-Youm