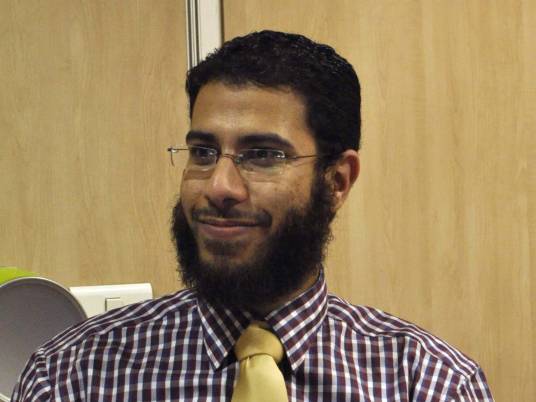 Salafi-oriented Nour Party spokesperson Nader Bakkar described the statements claiming that voting for the constitution would take a voter to heaven or hell as complete
"
nonsense.
"
He also said that describing the Muslim Brotherhood as "the representative of Islam" is a "lie."
Bakar noted that neither the Brotherhood nor the Salafis or any other party around the world can claim to represent Islam.
This came during a conference held in Behira, with the presence of Yasser Borhamy, deputy head of the Salafi Daawa, Younes Makhion, head of the Nour Party, and Galal Morra, the party's general secretary.
"Do not promote to the people that this is a war against Sharia," said Bakar. "It is just a political game that you were the naive [party] in and did not listen to the advice."
Bakar also called the current massive Brotherhood demonstrations and blocking of roads as "unacceptable."
"What is happening now for the MB is either [we win] or we will destroy everything," he added.
Bakar also said that some forces insist on "communicating a message to Arab and Western countries that there had been a coup against legitimacy and a crackdown on democracy."
Bakkar also accused Qatar-based Al Jazeera TV of waging a war against the Nour Party and the Egyptian state.
"Qatar is playing a serious role in the region and is challenging Egyptians and their state in order to deter them from participating in the referendum," said Bakar.
Edited translation from Al-Masry Al-Youm