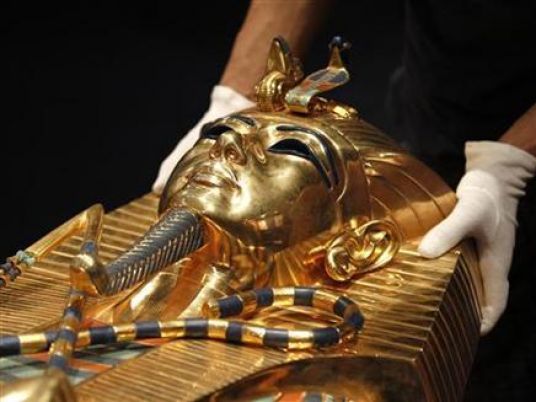 A big surprise was awaiting the visitors of the famous Egyptian Museum in Cairo, as King Tutankhamun was their new personal tour guide, thanks to a new augmented reality (AR) project developed by an Egyptian researcher at the University of Staffordshire.
King Tut appeared as a hologram arriving at the central exhibit where visitors can clearly see him virtually through a Microsoft's HoloLens AR headset that combines the physical environment with a 3D virtual space.
When people wear the headset the museum will virtually turn into a 360-degree virtual scene of the king's temple in the ancient ages, and the museum walls will transform into giants columns. People can see guards, queens, other ancient characters, while king Tut will appear to introduce himself before demonstrating his power and riches.
The 'MuseumEye' project was developed by Ramy Hammady as a part of his PhD research that aims mainly to give life to the still artifacts in the Egyptian Museum, which for security reasons are usually displayed behind glass cases with limited interaction with the visitors.
"I wanted to increase people's engagement and to make them feel as though they have actually traveled to another era," Hammady said.
The 30-year-old researcher wanted to look at how technology can be used to make the museum experience more exciting.
Hammady already tested the project for seven days on 141 visitors at the Egyptian museum where he was overwhelmed by visitors's impressive feedback of the experience.
"Crowds of people wished to try the device, they were extremely interactive with the experience," he told Egypt Independent.
The Egyptian Museum welcomed the experience but they have not shown any promising signs of adopting the project permanently for the visitors.