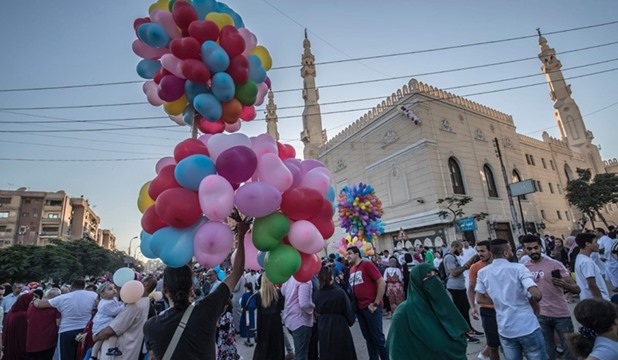 The National Research Institute of Astronomy and Geophysics (NRIAG) said Monday that Greater Bairam (Eid al-Adha
) prayers on Wednesday will be held at 6:21 am in Cairo and 6:22 am in Giza.
In Alexandria, Beni Sweif and Qena, the prayers are set to take place at 6:24 a.m., NRIAG said in a statement.
Based on astronomical calculations, the Eid prayers will first be held in the cities of Taba and Arish at 6:08 a.m., the statement said.
Residents of the west border city of Salloum will be last to perform the prayers at 6:42 a.m., the statement added.