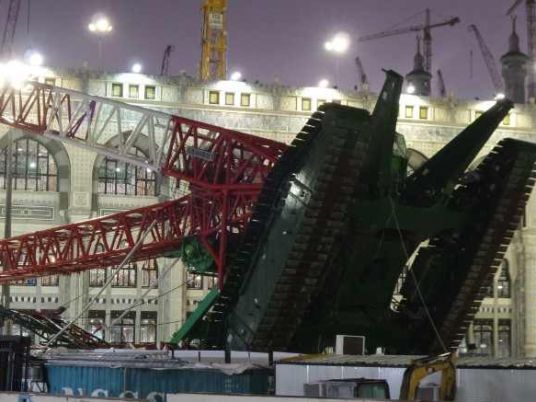 The number of Egyptian deaths in the collapse of a construction crane at the Grand Mosque in Mecca rose to four, said Egypt's Consul-General in Jeddah Ambassador, Adel El-Alfy.
In a statement to MENA, Alfy said that two injured Egyptians died, succumbing to their injuries from the accident.
As many as 28 Egyptians were injured in the accident and 15 of them were discharged from the hospital, he said.
Thirteen are still receiving treatment in the hospital, the Egyptian diplomat said.
Coordination is underway between Saudi authorities to provide all means of medical care for the injured, he added.
Strong winds and heavy rains were behind the crane's collapse that left 107 dead and 238 injured.