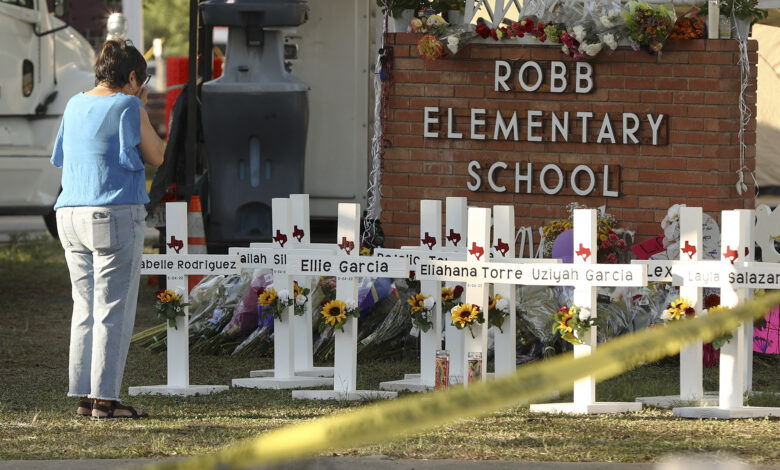 An off-duty US Customs and Border Patrol officer heard there was an active shooter at Robb Elementary School and ran out of a barbershop as fast as he could.
Jacob Albarado told The New York Times he had just sat down for a haircut when he got a text message from his wife, Trisha, a fourth-grade teacher at the elementary school, that there was an active shooter in the building. Their daughter, a second-grader at Robb Elementary, was locked in a bathroom, and she texted him.
He borrowed a shotgun from his barber and sped to the scene.
According to an interview with NYT, Albarado saw that a tactical team was already forming to enter the wing where the shooter was holed up, so he and several other officers on the scene came up with a plan to evacuate as many children as possible.
Albarado said he led the team toward the wing of the school where his daughter was. "I'm looking for my daughter, but I also know what wing she's in," he said, "so I start clearing all the classes in her wing."
When he finally found his 8-year-old daughter Jayda, he hugged her, but then quickly kept rescuing other children.
The children were "hysterical" as the team guided them out of the building and onto the sidewalk, bring out dozens of kids and teachers.
"I did what I was trained to do," Albarado told the NYT.