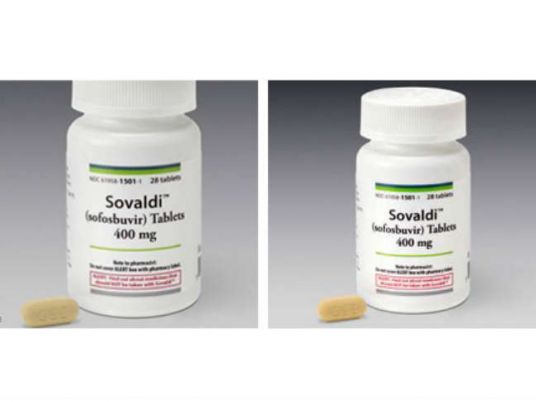 Seven Egyptian pharmaceutical companies have received permits to produce the equivalent of the hepatitis C cure Solvadi, said Assistant Health Minister Tarek Salman.
Two companies have already put their product on the market and one company is still conducting a bioequivalence study on the drug, Salman added. The rest of the companies will put the drug on the market in the next few weeks.
According to Salman, 41,500 packets of Solvadi were distributed to Egyptian pharmacies with each pack containing 28 tablets.
The Egyptian equivalent of the drug is just as effective as the US drug and contains the same active ingredient, Salman added.
Edited translation from Al-Masry Al-Youm