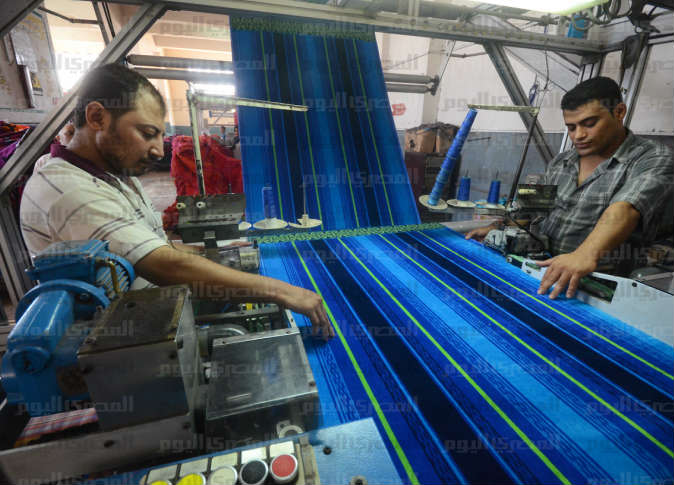 The Cotton, Spinning and Textile Industries Holding Company, which supervises 32 companies affiliated with the public business sector, has announced that the restructuring plan for the companies will take effect starting August 15.
The plan includes transferring the headquarters of some factories situated in residential areas to industrial areas, said president of the holding company, Ahmed Mostafa.
The cost of land in industrial areas is lower than residential areas, he pointed out.
Mostafa said there would be no layoffs for workers and that machinery will be updated in stages, for a total investment of LE5 billion, Mostafa said.
Mostafa said the decision to suspend cotton imports, imposed in early July, is still in dispute.
Official sources at the Industry Ministry said in July that the government may cancel the Agriculture Minister's decision to stop the import of cotton, fearing that importers in the European Union, among others, would restrict Egyptian goods.
The sources added that the decision was singlehandedly made by the minister and that textile and garment producers have objected to it.
Government textile companies are expected to be negatively affected by a recent decision from the Agriculture Ministry to ban the import of short staple cotton on which they rely to produce 75 percent of their output, Mostafa said in a statement mid-July.
Mostafa said the decree meant obliging local producers to rely on long staple Egyptian cotton, which, he said, "resembled a squandering of public funds" given the high price of Egyptian cotton compared to the imported one, a difference of LE200 per quintal, he said.
Edited translation from Al-Masry Al-Youm