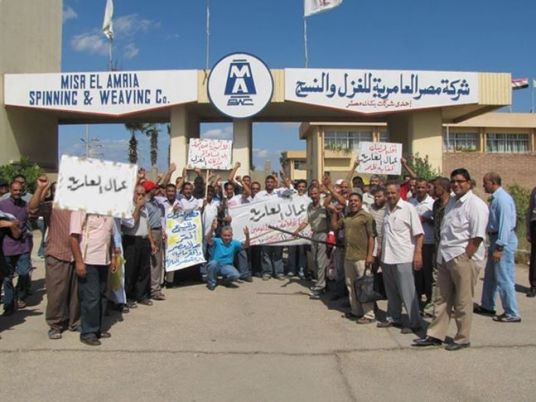 Approximately 800 employees from the Vestia Company for ready-made clothes in Alexandria started a partial strike on Wednesday due to a delay in the payment of salaries, as well as overdue bonuses from 2014.
Mohamed Afify, a worker, said the employees decided to start a strike partially due to the continuation of the financial crisis.
The company's administration pressures workers by delaying their salaries, he added. The management is pretending to have a financial crisis because it plans to sell the company's land, according to Afify.
What is happening in Vestia Company and other spinning and weaving companies nationwide is a scheme to kill the spinning and weaving industry in the public sector, said Afify.
Many workers have decided to start a strike, said worker Mohamed Hussein.
He added that these employees also protested last month due to the delay of salaries. The management, at the time, promised to pay them promptly this month, Hussein said.
Edited translation from Al-Masry Al-Youm