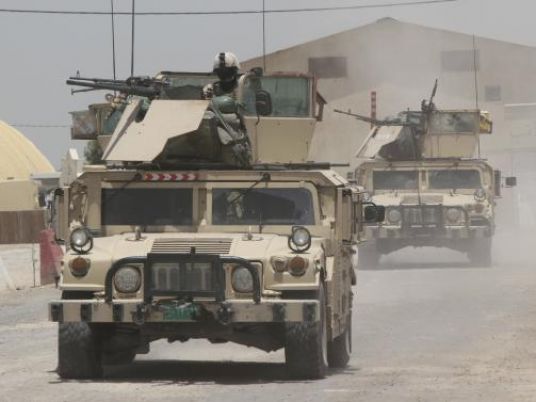 Iraqi security forces backed by Shia militias on Sunday broke the two-month siege of Amerli by Islamic State militants and entered the northern town, officials said.
The mayor of Amerli and army officers said troops backed by militias defeated fighters from the Islamic State (IS) to the east of the town. Fighting continued to the north of Amerli.
"Security forces and militia fighters are inside Amerli now after breaking the siege and that will definitely relieve the suffering of residents," said Adel al-Bayati, mayor of Amerli.
The advance of the Iraqi forces comes after the US military carried out air strikes overnight on IS militant positions near the town and air dropped humanitarian supplies to the trapped residents there. More aid was dropped from British, French and Australian planes.
"I can see the tanks of the Iraqi army patrolling Amerli's street now. I'm very happy we got rid of the Islamic State terrorists who were threatening to slaughter us," said Amir Ismael, an Amerli resident, by phone.
Armed residents had managed to fend off attacks by IS fighters, who encircled the town and regarded its majority Shi'ite Turkmen population as apostates. More than 15,000 people had remained trapped inside Amerli.
IS has captured large swathes of northern Iraq since June. Earlier this month, the radical group dealt a bruising defeat to Kurdish forces and threatened to enter their self-rule region, prompting air strikes by the United States.