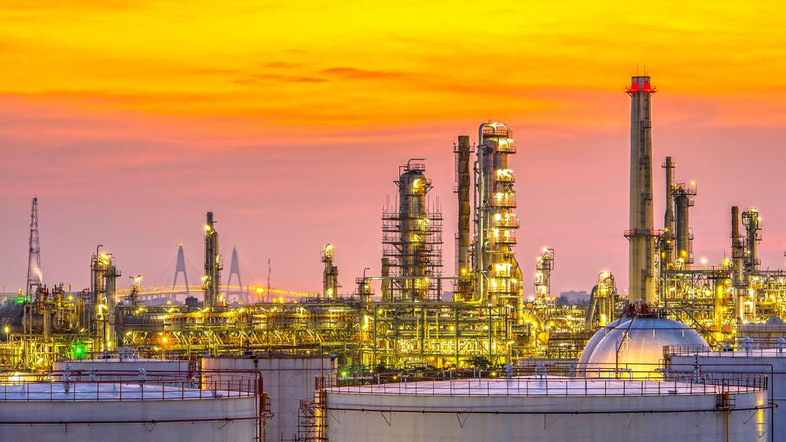 Oil prices hit $80 a barrel on Thursday for the first time since November 2014 on concerns that Iranian exports could fall due to renewed U.S. sanctions and reduce supply in an already tightening market.
Brent crude futures LCOc1 reached an intraday high of $80.18. They were up 58 cents at $79.86 as of 1110 GMT.
U.S. West Texas Intermediate (WTI) crude futures were up 57 cents at $72.06 a barrel, also their highest since November 2014.
President Donald Trump's decision this month to withdraw the United States from an international nuclear deal with Iran and revive sanctions that could limit crude exports from OPEC's third-largest producer has given strong tailwind to oil prices.
France's Total on Wednesday warned it might abandon a multi-billion-dollar gas project in Iran if it could not secure a waiver from U.S. sanctions, casting further doubt on European-led efforts to salvage the nuclear deal.
A rapid decline in Venezuela's crude production has further roiled markets in recent months.
"The geopolitical noise and escalation fears are here to stay," said Norbert Rücker, head of macro and commodity research at Swiss bank Julius Baer. "Supply concerns are top of mind after the United States left the Iran nuclear deal."
Global inventories of crude oil and refined products dropped sharply in recent months due to robust demand and production cuts by the world's top producing countries.
Oil stocks were expected to drop further as the peak summer driving season nears, offsetting increases in U.S. shale output, said analysts at Bernstein.
"While the sharp rise in U.S. production and rig count has raised questions on the sustainability of inventory draws through 2018, we believe that inventories will continue to draw as we enter the summer driving season in 2018," they said.
Several banks have in recent days raised their oil price forecasts, citing tighter supplies and strong demand.