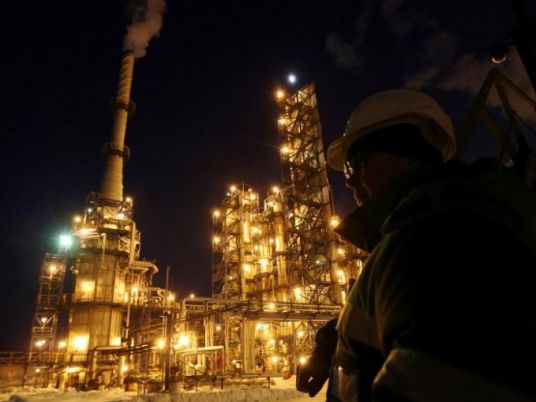 Crude oil futures pared gains on Monday after top producers Russia and Saudi Arabia said they have agreed to cooperate on stabilizing the oil market, including limiting output.
Brent crude futures for November delivery were up $1.12 per barrel at $47.95 a barrel at 1125 GMT, after hitting a session high of $49.40.
U.S. crude for October delivery was up $1.11 a barrel at $45.55 a barrel, after reaching a high of $46.53 a barrel earlier in the session.
Saudi Arabia and Russia said on the sidelines of the G20 summit in China that they signed an agreement to set up a task force to review oil market fundamentals and to recommend measures and actions that will secure market stability.
Russian Energy Minister Alexander Novak said the two countries were moving to a strategic energy partnership and that a high level of trust would allow them to address global challenges.
Saudi energy minister Khalid al-Falih told a UAE-based television channel he was optimistic about cooperation with other producers ahead of a meeting this month in Algiers, adding freezing production is not the only solution.
Saudi deputy crown prince told Russian President Vladimir Putin on the sidelines of the same summit that cooperation between the two countries would bring benefit to the global oil market.
"Verbal intervention was again needed to trigger a recovery towards $50," senior ABN Amro economist Hans van Cleef said.
"After all, if prices remain too low ahead of the meeting, there is a risk that at some point Russia and Saudi Arabia actually need to act. That would probably be the last thing they want as long as Iran is raising output."
Brent rallied to above $50 a barrel in late August, helped by growing talk of a coordinated production freeze, but prices have since fallen as few believe OPEC will act.
Iran, OPEC's third largest producer, has said it would only cooperate in talks to freeze output if fellow exporters recognized its right to fully regain market share.
Iran is ready to raise its output to 4 million barrels per day in a couple of months depending on market demand, a senior official from the National Iranian Oil Company said.
"Even if successful, an OPEC freeze would likely be a short-term positive but a medium-term negative for oil prices," Morgan Stanley analysts wrote in a note.