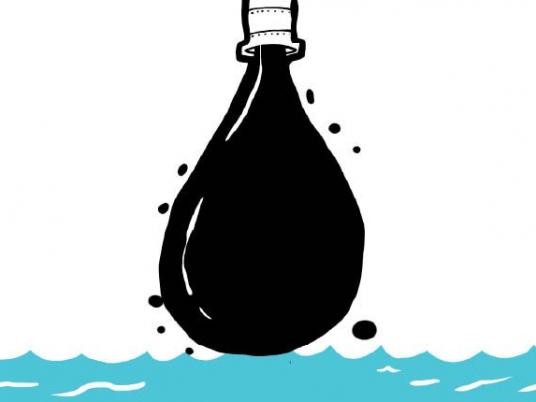 Oil fell for a second trading day in a row on Monday, after speculators cut their bullish bets by the most in three months last week and U.S. crude drillers added more rigs for a tenth week running.
Brent crude oil futures LCOc1 fell 53 cents on the day to £47.48 a barrel, by 0830 GMT (04:30 a.m. EDT), while U.S. West Texas Intermediate futures CLc1 fell 66 cents to $45.22 a barrel.
Traders said the price falls on Monday and Friday were a result of increasing oil drilling activity in the United States, which indicated that producers can operate profitably around current levels.
"The idea that we will continue to bounce off the $50 per barrel handle is proving correct," said Matt Stanley, fuel broker, Freight Investor Services (FIS) in Dubai, pointing toward "the dynamic of shale oil" as the main reason to have pulled prices back down.
Oil's near six-percent price decline since Sept. 8 partly reverses a 10-percent rally seen early in the month to around $50 per barrel.
Adding to the pressure on the oil price, the dollar rose against the Australian dollar AUD=D4 and most emerging-market currencies, as investors priced in a greater chance of U.S. interest rates rising next week, which forced up bond yields and dented the broader commodities complex.
"From that perspective, we're getting a bit of a sell-off in oil," CMC Markets strategist Jasper Lawler said.
"Given the good run that oil has had, that was maybe the easy trade to take when the dollar was rallying," he added.
When the dollar strengthens, non-U.S. investors tend to cash in on their dollar-denominated assets, such as crude oil.
This correlation was at its most negative in over a month on Monday, meaning the two are more likely to move inversely to one another than at any time since early August.
Expectations of another flood of refined product exports from China later this year added another negative note, as demand in Asia's biggest economy and oil consumer stutters.
Speculative oil traders also became less confident of higher oil prices, cutting their net long U.S. crude futures and options positions for a second consecutive week last week, the U.S. Commodity Futures Trading Commission (CFTC) said on Friday.
Traders said they were still eyeing statements regarding a potential freezing of oil output closely, although a broad agreement to meaningfully rein in oversupply was not currently expected.
Even if exporters agree on freezing output around current levels, analysts said that would do little to raise prices as most exporters are pumping out oil at or near record levels, and have adapted to do so at lower prices.