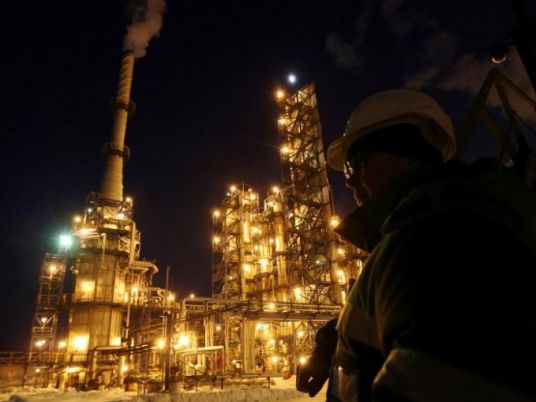 Oil prices edged higher on Friday in response to the possibility of new sanctions on Iran after US President Donald Trump said "nothing is off the table" in response to its test launch of a missile.
Comments by Russian energy minister Alexander Novak that oil producers had cut their output as agreed under a deal with OPEC also helped to support prices, analysts said.
Brent crude futures LCOc1 were up 15 cents to $56.71 a barrel by 1322 GMT, after settling 24 cents lower at $56.56 in the previous session. Brent was on track to gain more than 2 percent on the week, its first significant weekly rise this year.
Front month US West Texas Intermediate crude futures CLc1 climbed 15 cents to $53.69 a barrel, after ending 34 cents down on Thursday. For the week, the contract is up just under 1 percent.
Reuters reported on Thursday that the Trump administration is prepared to roll out new measures against more than two dozen Iranian targets following Tehran's ballistic missile test, according to sources familiar with the matter.
On Friday morning, he warned on Twitter that "Iran is playing with fire."
"The 'trumperament' of the new US president is being tested by Iran and soon maybe also by Russia and China," Olivier Jakob, managing director of consultancy PetroMatrix, said. "And that is adding some geopolitical support to crude oil."
The sources, who had knowledge of the administration's plans, said the package of sanctions was formulated in a way that would not violate the 2015 Iran nuclear deal.
Russia's Novak said that Russian companies might cut oil production more quickly than required by its deal with Organization of the Petroleum Exporting Countries (OPEC) late last year.
He said that 1.4 million barrels per day (bpd) was cut from global oil output last month as part of the deal.
But analysts said oil's advance could run out of steam quickly. PVM Oil Associates noted the market "is sandwiched between supportive OPEC-led output cuts and the bearish impact of a resurgence in U.S. crude production."
The prospect of more oil output from Nigeria and from other non-OPEC producers such as Brazil also looms.
"Record speculative length threatens to trigger a sharp price fall as unease builds amid the ongoing wait for a conclusive upside breakout," Commerzbank said in a note.
Additional reporting by Osamu Tsukimori in Tokyo and Keith Wallis in Singapore. Editing by Jane Merriman/Ruth Pitchford; Reuters