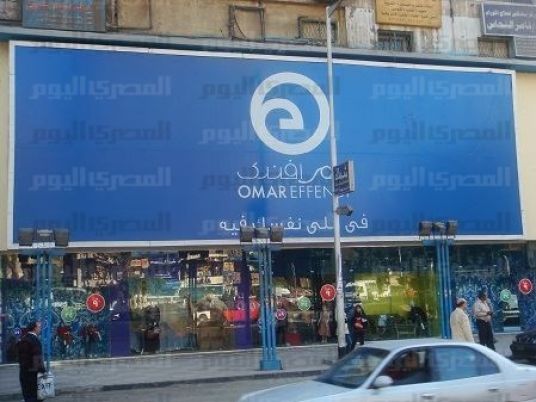 Omar Effendi will start a restructuring plan Thursday by putting forward 32 branches to partnership with the private sector, while retaining the brand, said head of Omar Effendi retail chains Mahmoud Ezzat.
Private sector partners will not own assets in the company, he added.
The first stage of the restructuring plan will be put into effect Thursday by offering 16 branches and two pieces of lands where two stores are constructed to partner with the private sector to invest in real estate assets, said Ezzat.
The 16 branches are in Heliopolis and governorates. The company plans to construct, along with the private sector, a shopping mall on one plot of land up to 16,000 meters, it owns in Nasr City, Ezzat mentioned.
The second stage of the restructuring plan will coincide with the economic conference planned in March, he said. It will include developing a plot of land in Beni Ghalib industrial area in Assiut and other projects in Alexandria, according to Ezzat.
The company's restructuring comes in light of faltering to repay debts worth LE800 million, as well as overcoming losses equal to LE200 million, said Ezzat.
Edited translation from Al-Masry Al-Youm