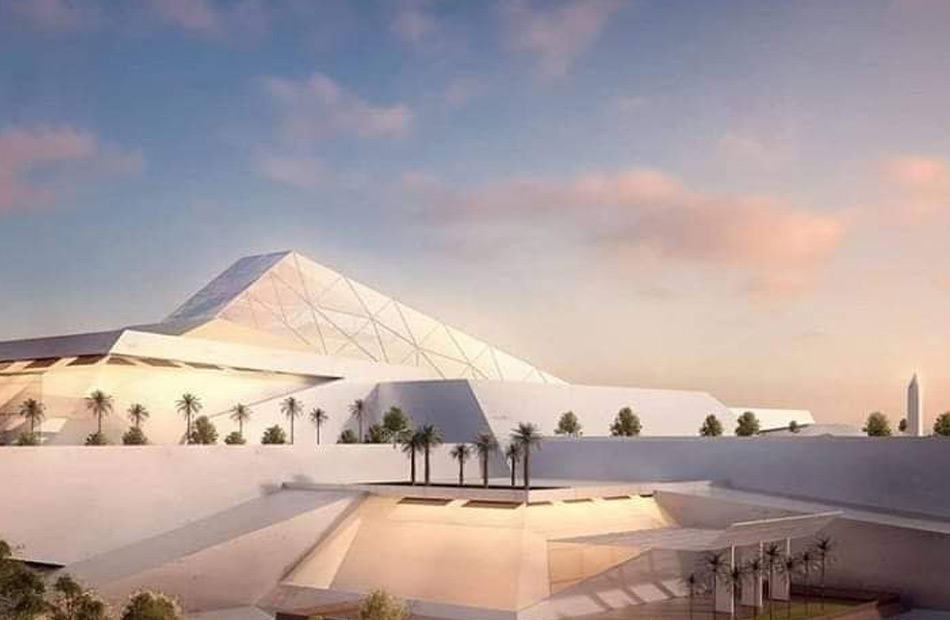 The Egyptian Ministry of Tourism and Antiquities aims to inaugurate several projects in 2021, including four museums with a total cost of LE915 million, said Secretary-General of the Supreme Council of Antiquities Mostafa Waziri.
Waziri commented to al-Borsa news that the four projects include the National Museum of Egyptian Civilization in Fustat at a cost of LE615 million and the Greco-Roman Museum in Alexandria at a cost of LE300 million, which is scheduled to be completed and opened during the second half of 2021.
The New Administrative Capital Museum, and the Airport Museum will also open this year, Waziri said.
And of course, the greatly-anticipated Grand Egyptian Museum, known as GEM, is also expected to open in June 2021.
Waziri said that the ministry started 13 projects at a cost of LE1.3 billion during 2020, five of which were funded in partnership with the private sector and other ministries.
New projects include the Eliahu Hanavi Synagogue in Alexandria at a cost of LE97 million, the LE104 million renovation of the Pyramid of Djoser in Saqqara, the renovation of the Baron Empain Palace in Heliopolis valued at LE175 million, the new Sharm El-Sheikh Museum, the Kafr El-Sheikh Museum, and the Royal Chariots Museum.
Two mosques, including the Royal Al-Fateh mosque in Abdeen and Imam al-Shafei were also opened with funding from the Ministry of Endowments. The Shali Castle and the Agurmi Mosque were opened in Siwa through an EU grant, and the first museum of antiquities was opened in Hurghada, Waziri noted.