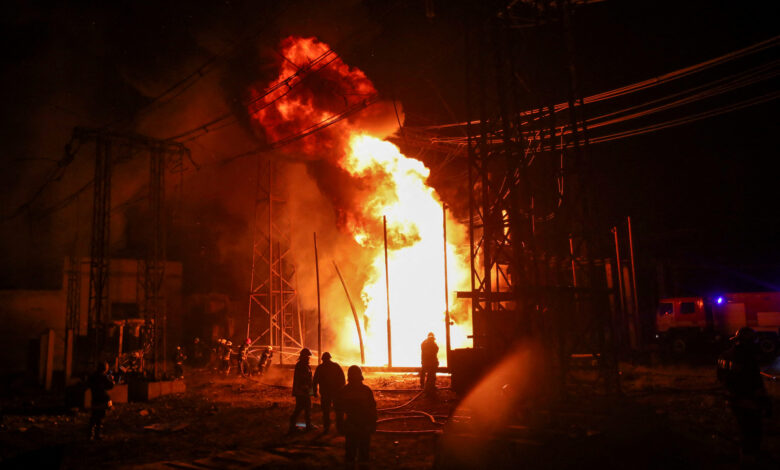 One employee of a Kharkiv power and heating plant has been killed following a Russian missile strike, the Head of Kharkiv Region Civil military Administration, Oleh Synehubov, said late Sunday.
"As a result of the strikes on the critical infrastructure of Kharkiv, a man – an employee of the enterprise — died. Rescuers continue their search," Synehubov said via Telegram.
Russian missile strikes left many parts of eastern Ukraine, including Kharkiv, without electricity, Ukraine's President Volodymyr Zelensky said.
Nine out of 11 Russian cruise missiles launched toward eastern Ukraine on Sunday evening were shot down by air defense systems, the press service for Ukraine's East Air Force Command said via Facebook.