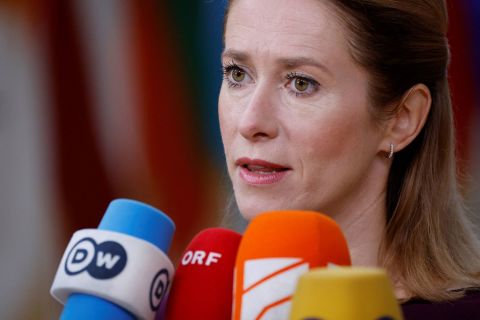 Ukraine's efforts to repel Russian attacks with Iranian-made drones are becoming "increasingly successful," the UK Ministry of Defence said in its latest assessment Monday.
"Russia continues to use Iranian uncrewed aerial vehicles (UAVs), otherwise known as drones, against targets throughout Ukraine, though Ukrainian efforts to defeat the Shahed-136 UAVs are increasingly successful," the ministry said.
"Official sources, including Ukraine's President Zelensky, claim that up to 85% of attacks are being intercepted, according to the latest British intelligence report.
"Russia is likely expending a high number of Iranian Shahed-136 UAVs in order to penetrate increasingly effective Ukrainian air defences.
"It is likely using them as a substitute for Russian-manufactured long-range precision weapons which are becoming increasingly scarce."
Some context: Drones have played a significant role in the conflict since Russia launched its invasion of Ukraine in late February, but their use has increased since the summer, when the United States and Kyiv say Moscow acquired the drones from Iran. Iran has denied supplying weapons to Russia despite evidence to the contrary.