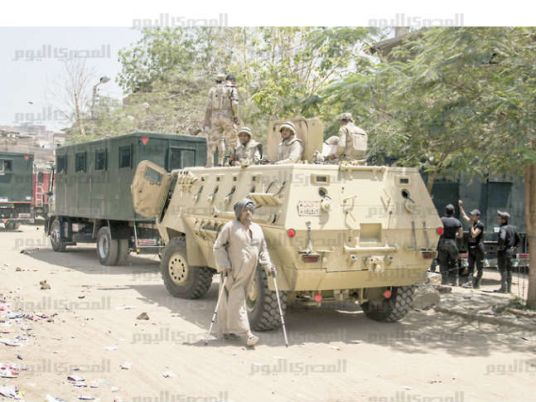 People in the Upper Egyptian province in Aswan have buried two who were killed in fights that erupted late Thursday, renewing fears of a fresh tribal unrest after April clashes left nearly 26 dead.
The funeral rituals were carried out amid tight security.
One of the two killed belonged to the Korour tribe and the other was from the Cobbaniya region. The motivation behind the fight remain unknown, but Ahmed Abdel Hamid, a member of a an activist Nubian rights committee, said drug dealing might have been the reason. "The deaths were caused by machetes and penknives," he said.
Sources revealed that security forces are separating between people from both regions.
Clashes early April between villagers from Daboud and Beni Helal left 26 dead, reportedly over insultive graffiti written on the walls of a school by one of the feuding parties against the other. Allegedly a girl from one group was also sexually harassed, which further fueled the fire.
Edited translation from Al-Masry Al-Youm
*Correction: The article originally stated both killed were from the Korour tribe.