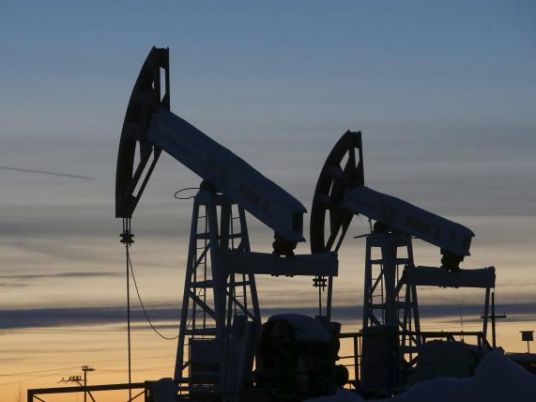 OPEC and non-OPEC producers on Saturday reached their first deal since 2001 to curtail oil output jointly and ease a global glut after more than two years of low prices that overstretched many budgets and spurred unrest in some countries.
With the deal finally signed after almost a year of arguing within the Organization of the Petroleum Exporting Countries and mistrust in the willingness of non-OPEC Russia to play ball, the market's focus will now switch to compliance with the agreement.
OPEC has a long history of cheating on output quotas. The fact that Nigeria and Libya were exempt from the deal due to production-denting civil strife will further pressure OPEC leader Saudi Arabia to shoulder the bulk of supply reductions.
Russia, which 15 years ago failed to deliver on promises to cut in tandem with OPEC, is expected to perform real output reductions this time. But analysts question whether many other non-OPEC producers are attempting to present a natural decline in output as their contribution to the deal.
"This agreement cements and prepares us for long-term cooperation," Saudi Energy Minister Khalid al-Falih told reporters after the meeting, calling the deal "historic".
Russian Energy Minister Alexander Novak told the same news conference: "Today's deal will speed up the oil market stabilization, reduce volatility, attract new investments."
Last week, OPEC agreed to slash output by 1.2 million barrels per day from Jan. 1, with top exporter Saudi Arabia cutting as much as 486,000 bpd. Falih said on Saturday that Riyadh may cut even deeper.
On Saturday, producers from outside the 13-country group agreed to reduce output by 558,000 bpd, short of the initial target of 600,000 bpd but still the largest contribution by non-OPEC ever.
Of that, Russia will cut 300,000 bpd, Novak said. He added it would be gradual and by the end of March Russia would be producing 200,000 bpd less than its October 2016 level of 11.247 million bpd – Russia's highest production estimate so far.
Russian output would fall to 10.947 million bpd after six months, Novak said.
"They are all enjoying higher prices and compliance tends to be good in the early stages. But then as prices continue to rise, compliance will erode," said veteran OPEC watcher and founder of Pira Energy consultancy Gary Ross.
Amrita Sen from consultancy Energy Aspects said: "Compared to two months ago when the prospects of a deal were fading rapidly, this is a huge turnaround. Skeptics will argue about compliance but the symbolism in itself cannot be understated."
Ross added that OPEC would target an oil price of $60 per barrel as anything above that could encourage rival production.
TWO YEARS OF PAIN
Oil prices have more than halved in the past two years after Saudi Arabia raised output steeply in an attempt to drive higher-cost producers such as U.S. shale firms out of the market.
The plunge in oil to below $50 per barrel – and sometimes even below $30 – from as high as $115 in mid-2014 has helped reduce growth in U.S. shale output.
But it also hit the revenues of oil-dependent economies including Saudi Arabia and Russia, prompting the two largest exporters of crude to start their first oil cooperation talks in 15 years.
In April in Doha, an attempt to clinch a deal collapsed. Novak said talks between OPEC and non-OPEC had been rescued after Saudi Arabia replaced veteran oil minister Ali al-Naimi with Falih, who "had fresh views and ideas".
Apart from Russia, the talks on Saturday were attended by or had comments or commitments sent from non-OPEC members Azerbaijan, Bahrain, Bolivia, Brunei, Equatorial Guinea, Kazakhstan, Malaysia, Mexico, Oman, Sudan and South Sudan.
Novak said OPEC and the non-OPEC countries at the meeting were responsible for 55 percent of global output. Their joint reduction of around 1.8 million bpd would account for about 2 percent of global oil supply.
Many non-OPEC countries such as Mexico and Azerbaijan face a natural drop in oil production and some analysts expressed doubts those declines should be counted as cuts.
Oman said it would cut output by 45,000 bpd and Kazakhstan said it would try to reduce by 20,000 bpd next year.
"While a lot of the countries are formalizing natural declines, cuts by Russia, Kazakhstan and Oman are real. Russia and Kazakhstan were between them expected to add 400,000 bpd to production next year," Sen of Energy Aspects said.