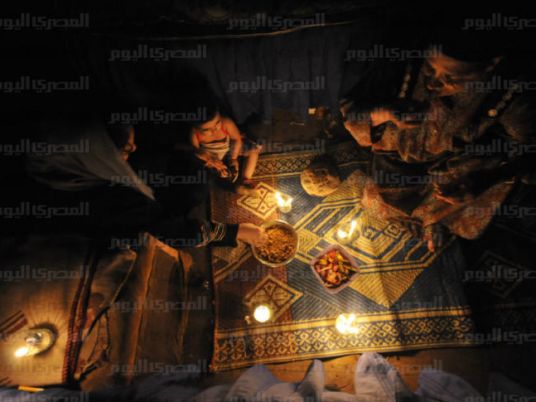 Approximately 98.4 percent of Egyptian families are aware of the coronavirus and its impacts, according to a study prepared by the Central Agency for Public Mobilization and Statistics.
The study's aim is to measure the pandemic's impact on Egyptian families, and their awareness of the measures taken to fight the virus.
It showed that the majority of recorded households are knowledgeable about the virus's symptoms at rates of up to 98.4 percent, slightly more so in urban areas at 98.9 percent while 98.1 percent in the countryside.
Most families, at 97.1 percent, reported being aware that high temperatures are a major symptom, followed by sore throat at 73.5 percent and diarrhea at 58.3 percent.
Around 54.9 percent of total employed individuals had a change in their working conditions due to the pandemic, a percentage which increased slightly in urban areas to 58.4 percent, compared to 52.2 percent in the countryside.
The report also monitored households that reported a decrease in their consumption of certain commodities due to the virus.
The most affected products were poultry at 22.8 percent in the first period compared to 14.4 percent in the third period, at a decrease of 8.4 percent, and then fruits at 14.5 percent in the first period, compared to 0.5 percent in the third period at a 9.5 percent decrease.

Other major commodities that witnessed a decrease in consumption rates included rice, with families reporting their rice consumption falling from seven percent in the first period to 3.3 percent in the second period and then two percent in the third period – a decrease of 0.5 percent.
Likewise, edible oil consumption was down 6.2 percent and legumes 3.8 percent.
Household consumption of certain non-food commodities continued to increase, with the usage of medical tools like gloves and masks rising by 25.7 percent.
This percentage reached 46.5 percent in the first period, 69.3 percent in the second period and 72.2 percent in the third period.
Consumption rates for detergents and disinfectants rose by 5.5 percent in all three periods of comparison, indicating an awareness of the pandemic's dangers and a keenness to follow precautionary measures.
The study showed a remarkable decrease for income expectations during the next three months, as 31.9 percent of families expected a decrease in their income level, compared to 48.3 percent in the first period – a decrease of more than 16 percent.
But it also showed reason for why some families were optimistic about income rates in the near future, with more than half the recorded families believing that the end of the crisis will be followed by the easing of precautionary measures, at 45.3 percent.
About half of the families reported borrowing from others due to insufficient income to meet their needs.
The report showed a decrease in dependence on charity aid, falling to 13.7 percent in the third period compared to 17.3 percent during the first period – a decrease of 3.6 percent.
It concluded that the two biggest actions taken by families to cover their needs during the three periods included relying on cheaper types of food and reducing the rates of weekly consumption of beef, birds and fish.