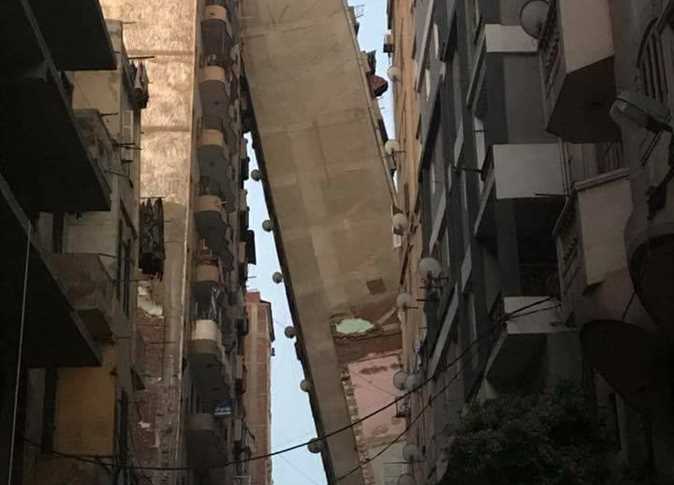 Security services in Alexandria have arrested the owner of a leaning building in Azareeta, Mervat Awad Nasr, to be transferred to prosecution, informed sources said.
A prosecution team inspected the building on Friday, getting only expensive properties out, while demolition is ongoing to ensure no further damage to the surrounding areas.
The prosecution expedited the issuance of the engineering committee's report on the condition of the leaning building, as well as that of the surrounding ones and summoned the district officials.
Governor Mohamed Sultan decided to refer to investigations all those involved in licensing the building.
In a press conference on Thursday, Sultan urged parliament to amend the building law to make the penalties harsher, not only for the owners of illegal buildings, but also for whoever participated in licensing and building them.
He added that five schools were prepared to shelter the harmed families, to be supplied with all their basic needs until they return back to their homes after the danger is removed or until they are provided with alternative housing.
Informed sources said 20 decisions were previously issued ordering the suspension of the building and removal of the excessive floors as the license was given for only one ground floor and two stories.
There were another 37 court decisions issued to the facing building, composed of a ground floor and 17 stories, since 2012.
On Wednesday, Egyptian authorities evacuated the 13-floor building located in a bustling central part of Alexandria after it toppled over to lean on the building opposite.
Edited translation from Al-Masry Al-Youm