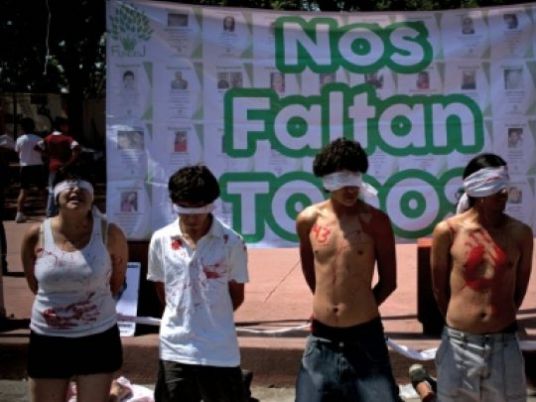 Parents and relatives of 43 Mexican students missing for 10 months and presumed dead marched Sunday to demand the government resume the search for the young men.
Authorities say corrupt local police abducted the students in September last year and handed them over to a drug gang, which slaughtered them, but families are angry at the handling of the case and refuse to believe their children are dead.
"We demand the relaunching of the search and the reopening of the case, which this corrupt government has refused to do," said Vidulfo Rosales, a lawyer for the families.
Officials say police officers in Iguala, southern Mexico, handed the students to the Guerreros Unidos drug gang, who killed them and incinerated their bodies, according to prosecutors.
Dozens of officers and gang suspects have been detained, along with the mayor.
Only one of the students — who came from a teacher training college — has been identified among charred remains found in a landfill and parents of the missing have rejected the government's conclusions.