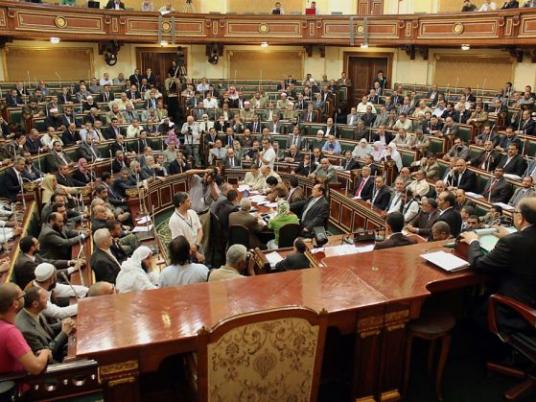 Parliament's Youth and Sport Committee has asked the government to submit a bid for the 2028 olympic Games.
The request follows an announcement from the International Olympic Committee that an African nation will host the Olympics for the first time 12 years from now.
Farag Amer, head of the parliamentary committee, said that South Africa will be the only competitor to Egypt.
Once the government approves the request, there should be contracts with foreign partners to help support Egypt's bid, said Amer. South Africa was successful in winning the 2010 World Cup bid partly because it joined forces with a German company to devise a plan for the event.
According to Amer, the committee received reports from its five members who accompanied the Egyptian mission to the Olympic Games in Brazil.
They said Egypt is highly qualified to host the Olympics, particulalry when compared to the Brazilian establishments responsible for putting on the games in Rio de Janiero.
Amer stressed that Egypt needs to host a huge event such as the Olympics, as countries can made big profits through hosting such events
Building an Olympic Village in the new administrative capital would not be difficult, he said, and would make Egyptian land more tempting for investors.
"We can promote for the Olympic Village to be sold once its building starts, like what happened in Brazil, where the whole Olympic Village was sold to other owners."
While Egyptian sports officials are seeking to host the Olympics for the first time, Italy is going in the other direction, pulling out of it's Olympic bid due to the high costs involved.
On Wednesday, Rome's new mayor, Virginia Raggi, decided to withdraw the city's backing for a bid to host the 2024 games in the Italian capital.
The decision effectively sinks Rome's bid and narrows the field of Olympics bidders to Paris, Los Angeles and Budapest.
Raggi's anti-establishment 5-Star Movement, which won control of Rome in June, had always expressed doubts about staging the sporting spectacular, saying the heavily indebted city could ill afford to finance the investment needed.
"We are effectively asking the people of Rome and of Italy to shoulder the debts. We just don't support it," Ms Raggi said on Wednesday.
Edited translation from Al-Masry Al-Youm