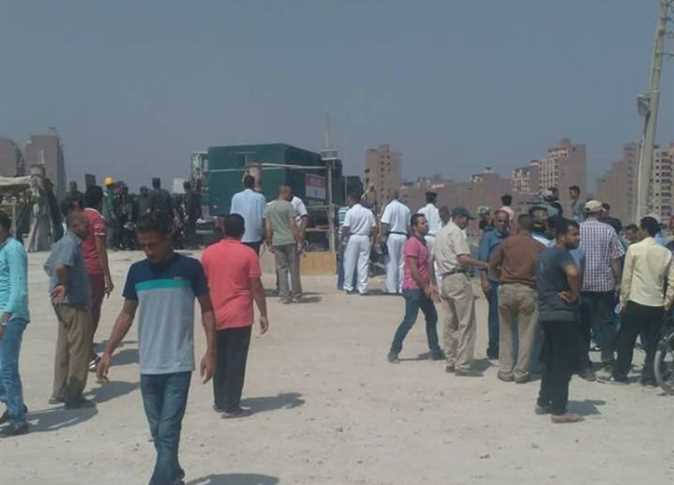 The local administration committee's delegation for the House of Representatives visited al-Warraq island on Monday to investigate the circumstances behind the clash between residents and police forces.
Previously, on Sunday, one person was killed and 13 civilians and 31 policemen were injured in violent clashes between residents of Warraq and police forces overseeing demolition orders for buildings illegally established on state land.
"Police forces were a victim," said the local committee's chairman Ahmed al-Sejaini.
He claimed that the Warraq incident erupted because of mismanagement, demanding the House of Representatives to identify the political accountability.
Mohamed Abd al-Aati, minister of Water Resources and Irrigation, stressed that the state took preemptive actions, regarding Warraq, to protect the inhabitants from drowning when the water level of the Nile rose.
However, Head of the General Authority of Surveying of the Ministry of Irrigation Medhat Kamal Eddin, the illegal houses were being removed in preparation for development on the island.
He added that two other islands which have illegal houses will be bulldozed for the same reason.
Meanwhile, Northern Giza public prosecution interrogated seven defendants yesterday, who were receiving treatment in al-Sahel, Shobra and Central Imbaba hospitals, on accusations of participating in acts of violence. An additional two defendants were arrested in Warraq and also questioned.
"Our neighbors opened fire on police forces," the defendants claimed.
The defendants have been charged with crimes of  attacking a civil servant, resisting arrest and possession of 'Khartoch' weapons and ammunition.
Shobra al-Khema's prosecution detained another nine defendants for 15 days pending investigations.
Dozens of people organized a march throughout Warraq on Monday to protest propane tank and flour shortages.