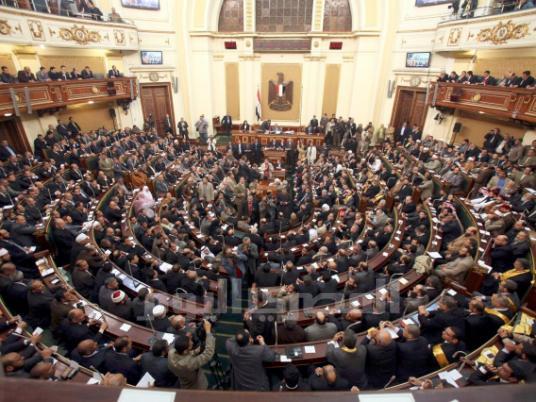 Deputy People's Assembly Speaker Ashraf Thabet rejected the idea that Egypt's military rulers should hand over power to Parliament and said the country should adhere to the military council's transition timetable.
Thabet told the Kuwaiti newspaper Al-Rai in an interview published Wednesday that he rejected the idea in particular because there should be a consensus on an elected president and that people chose the People's Assembly speaker, who heads the lower house, as a lawmaker, not president.
The timetable set by the Supreme Council of the Armed Forces stipulated that Shura Council elections should be followed by the formation of the assembly that will write the constitution, and finally the presidential election, after which the military will return to its barracks.
Activists and organizations have pressed SCAF to speed up the transfer and open presidential nominations on 11 February, the date former President Hosni Mubarak stepped down last year, so that it is not in power while the constitution is drafted.
Several political groups have issued statements in support of ending military rule and allowing Parliament to temporarily take over power.
But Thabet said such a power transfer would be unconstitutional as there must be separation of legislative, executive and judicial authorities.
Parliament has the right to form the panel that will draft the new constitution, which should represent all political forces to foster meaningful consensus.
Thabet, a Nour Party MP, said the party will coordinate on projects that will serve the country, even if they were proposed by a party with a different ideology, such as the Free Egyptians Party.