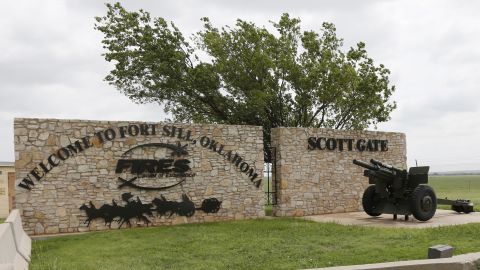 The Pentagon confirmed that the US will begin training 90 to 100 Ukrainian soldiers on the Patriot missile system as soon as next week at Fort Sill in Oklahoma.
CNN was first to report that the training would begin on US soil and it will last "several months."
"Once fielded, the Patriot… will contribute to Ukraine's air defense capabilities, and provide another capability to the Ukrainian people to defend themselves against Russia's ongoing aerial assaults," said Pentagon press secretary Air Force Brig. Gen. Pat Ryder at a press briefing.
Ryder also confirmed that the previously announced combined arms training program for Ukrainian battalions in Europe will also begin as early as next week and "will not require a significant or any increase in terms of US trainers" deploying to Europe.
Ryder did not have any details about how Germany intended to handle training on the Patriot system it committed to sending Ukraine and whether Berlin would wait for training to complete on the US system before sending its own.
Background: The US announced it was sending Ukraine the Patriot missile system in late December when President Volodomyr Zelensky visited Washington, DC, and met with President Joe Biden.
The US is providing one Patriot battery, which includes power generating equipment, computers, an engagement control system and up to eight launchers. The battery is operated by roughly 90 soldiers and takes months to train up on.
Though the Patriot is broadly seen as one of the most advanced and effective air defense systems, experts caution that it is "not a game-changer" because of its limited range and the amount of time it will take for Ukrainians to be able to utilize it.
CNN's Haley Britzky contributed reporting to this post.