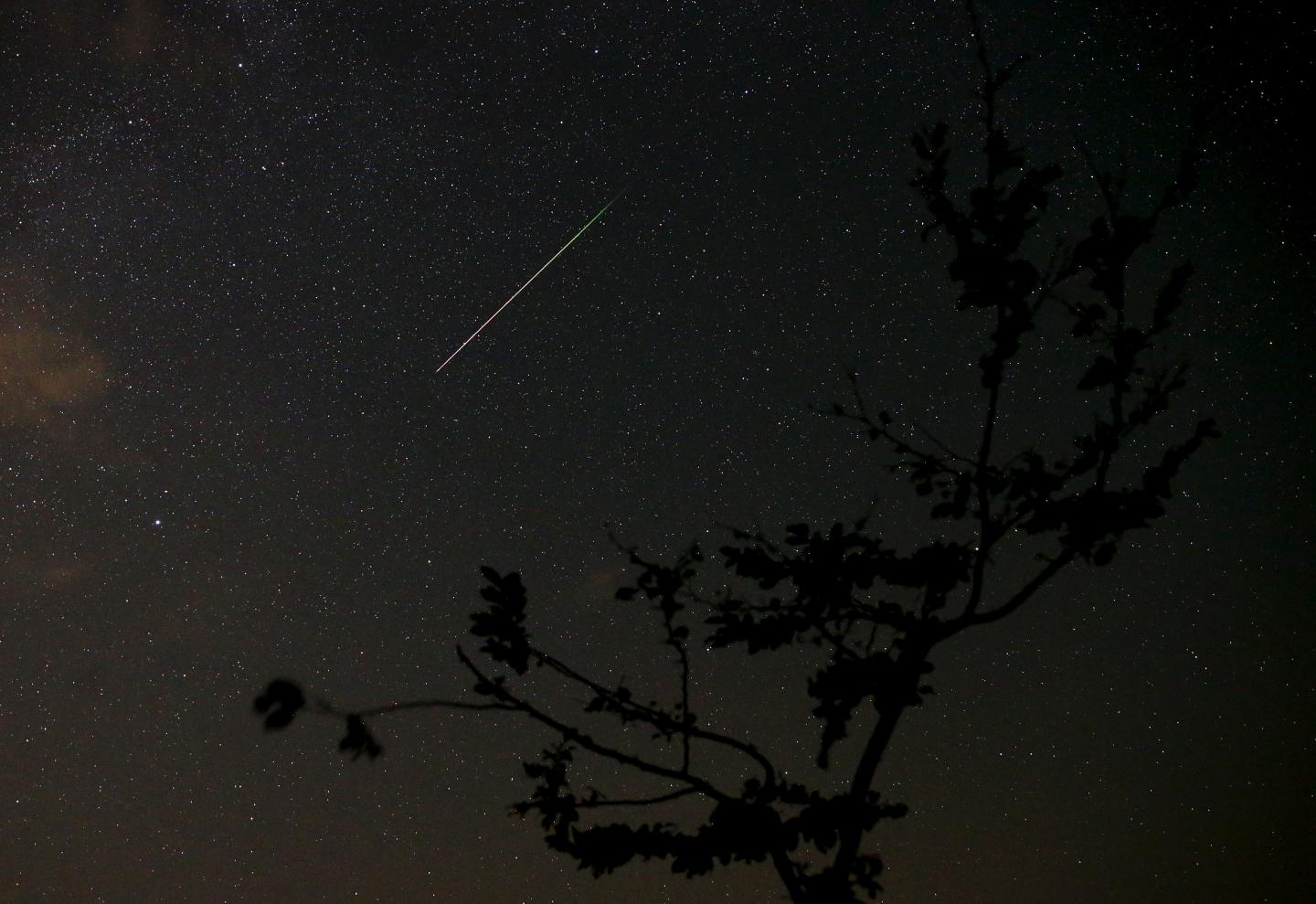 Egypt's skies witnessed the astronomical phenomenon of the Perseid Meteor Shower last night. Ashraf Tadros, head of the astronomy department at the National Research Institute of Astronomy and Geophysics (NRIAG), said that the meteor shower began at midnight and will continue until Sunday.
The Perseid Meteor Shower, one of the brighter meteor showers of the year, occurs annually between July 17 and August 24.
A meteor streaks across the sky in the early morning during the Perseid meteor shower south of Sarajevo, Bosnia and Herzegovina, August 12, 2016. (via Reuters/Dado Ruvic)
Tadros pointed out that the astronomical phenomenon can be seen with the naked eye and does not have any adverse effect on human health, or on the planet in general.
The Perseids will be a little more difficult to see this year due to the presence of the moon, which will be three-quarters full and will rise shortly before the shower hits its peak around midnight.
However, according to Tadros, the moon's gibbous phase — the last before a full moon — did not prevent the public from witnessing the phenomenon, as the Perseids are rich in fireballs. He added that the rate of the meteor shower in areas free of light pollution is expected to be 100 [meteors] per hour.
The spectacle of meteor showers is caused by the entry of comets' remnants from outer space into Earth's atmosphere.
Edited translation from Al-Masry Al-Youm