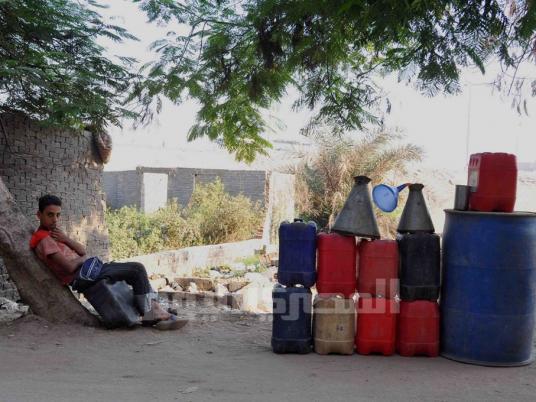 The gas shortage in Egypt improved on Tuesday and should be solved by Wednesday at the latest after some 3 million liters of gas were pumped into gas stations nationwide, said Petroleum Minister Abdullah Ghorab.
At a press conference following the cabinet meeting held by Prime Minister Kamal al-Ganzouri to discuss the crisis, Ghorab explained that lack of gas is a frequent problem, but that most crises are sparked by rumors, which is the case currently.
He went on to say that early Saturday morning, a number of warnings, claiming that the government was planning on raising gas and diesel fuel prices in response to demands by the International Monetary Fund, were posted on Facebook and Twitter. An IMF delegation is currently visiting Egypt.
Ghorab said that although the government denied these rumors, some gas station owners raised prices, and "jerry cans and drums" of gas are being sold on the black market. He went on to say that on Monday the Interior Ministry seized 400,000 liters of smuggled gas, including 10,000 liters in Alexandria alone.
Ghorab appealed to Egyptians not to believe rumors, saying that gas is available and there is no need to store it.