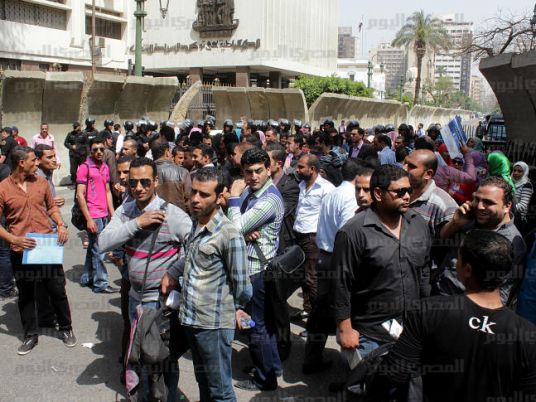 A member of a protest group formed by Phd and master's graduates to demand government jobs has committed suicide, a newspaper reported.
The independent Dostor newspaper said Gamal, 32, was found dead at his home in Sohag with a clothesline wrapped around his neck, according to a member of the campaign.
Gamal's father revealed that his son had been in a bad psychological state over the past several months because he was unable to get a government job, despite having obtained his master's degree in sociology. He said it was not Gamal's first suicide attempt.
Recurrent protests have occurred over the past few months by Phd and master's degree holders outside the Cabinet's headquarters to demand jobs commensurate with employment opportunities other colleagues received.
The latest protest by the campaign, held in Tahrir Square, was forcibly dispersed by security after which several participants were arrested.
The campaign's Alexandria coordinator, Mohamed Sabry, told Al-Masry Al-Youmthat police attacked them with clubs and arrested 25 members in Tahrir on Sunday.