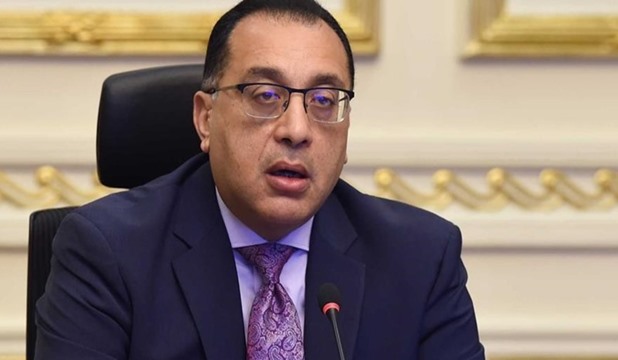 Prime Minister Mostafa Madbouli announced on Wednesday 8/3/2023 that the government will pay additional EGP 150 billion to implement President Abdel-Fattah El-Sisi's recent decision to increase the minimum wage for government employees.
In a press conference, he added that the decision was discussed in order to be implemented starting from April 1.
As many as EGP 95 billion will be allocated to the wages while EGP 55 billion will be allocated to the pensions, he added.
He also noted that the government had bore a huge amount of expenses in the past period due to the international crisis after the hike of prices of main commodities especially wheat and petroleum products.
President Abdel-Fattah El-Sisi announced a decision to raise the minimum wage for government employees to EGP 3,500 and increase pensions by 15 percent – as part of a wide-ranging social package meant to alleviate the ramifications of the global economic crisis on the citizens. The decision is effective as of 1 April.
The president also ordered raising the minimum wage for those government employees who hold a Master's degree to be EGP 6,000 and for those who hold a PhD to EGP 7,000.
Sisi also announced raising tax exemptions from EGP 24,000 to EGP 30,000 annually, effective 1 April.
He also announced raising Takaful and Karama benefits for the neediest citizens by 25 percent, effective 1 April.
Madbouli said there are specific allocations in the budget to support food commodities, bread, and also petroleum materials, adding that as a result of the current large hikes, there will be an additional burden for food commodities and bread of about 54 billion pounds that will be borne by the Egyptian state.
There will be an additional burden for petroleum materials, specifically diesel and butane gas cylinders, of approximately 45 billion pounds that will be also borne by the State.
By this the State will bear about 100 billion pounds on behalf of citizens and this comes as part the State's social protection efforts at these difficult circumstances, he said.
He said the State is doing its best, as much as it could, to help citizens overcome this critical stage which we hope will end as soon as possible.
He pointed out to the initiative launched to support the agricultural and industrial sector by lowering interest rate to 11%, noting that all necessary procedures to activate this initiative were completed and the Central Bank of Egypt announced on Tuesday the activation of the initiative .
He made clear that the new budget 2023/2024 will be in favor of social protection programs.
He stressed the state's keenness to solve the existing problems of investors.
Madbouli said an electronic portal was launched to allow investors to submit their complaints, adding that 1,615 complaints were lodged so far.
He added that 1,260 out of the 1,615 complaints were settled, which means 80% of them, stressing that 1,000 decisions came in favor of investors.
He said the unit tasked with solving investors' problems meets every two weeks, expressing thanks to all members of the unit for their quick response.
A number of heads of companies also spoke at the press conference about the problems they faced.
Ahmed Magdy, President of Sumitomo Electric Egypt, said the company has been facing many problems since 2017, pointing out that since 2018 a protocol for expansion inside Egypt was implemented.
He said the company had one factory in Port Said that included 3,000 workers but since 2018 the company established seven other factories that group 12,000 workers.
Exports were increased from dlrs 75 million at the end of 2018 to 250 million dollars in 2022, and the company was honored as the second largest exporting company in Egypt and the largest exporting company for international brands.
Raouf Tawfiq, managing Director of Al Dahra Misr Agricultural Company, which is located in Toshka and Salhia, talked about his company, saying it is an Emirati company that is operational in 16 countries and has cultivated 400,000 feddans globally, of which 55,000 feddans are in Egypt.
He said the company faced some land-related problems but they are about to be settled, hoping of cultivating 250,000 feddans in Toshka and the Mostakbal Egypt project.
Mohamed Faisal, a representative of Al Ghanim Agricultural Group Company, said this company is building agricultural greenhouses, sized ​​10.5 feddan each, adding that the company was able to cultivate more than 48 products of leafy crops and herbs, 80% of them will be exported abroad.
He said the greenhouses they build use the latest water saving technology, adding that the company faced problems as regards license issuance but they contacted the specialized unit that managed to settle them.
About increasing the number of beneficiaries of Takaful and Karama program in the new budget and the expansion of partnership with non-governmental institutions to include low-income groups, Madbouli said one million new families were added to the social protection program to reach 5 million families, referring to the increase of the vale of pensions upon the directives of President Sisi.
About government's plans to sell 32 companies, he said the offering program will continue for a year until the end of the first quarter of 2024 and it might include other companies as well.
He added that the government targets offering state stake in 25% of these companies within 6 months.
He said the offerings aims at widening the participation of Egyptian citizens in public ownership or bringing in strategic investors.
Strategic investors will be given a top priority as regards the major banks and insurance companies that will be offered for sale, he added.
Whether there is a plan to re-evaluate some factories that can help boost industry, Madbouli said the Egyptian state has been holding successive meetings to stimulate exports and to support and deepen the Egyptian industry.
A number of industries were chosen to reduce imports bill, adding that they will be supported by a package of incentives in a bid to save 10 to 15 billion dollars from the annual import bill.
He said meetings with the Small and Medium Enterprises Authority and banks are going on to create soft financing programs to support startups within the coming period.
Madbouli said the Egyptian state, like many countries, is exposed to what is called the fourth and fifth generation wars, recalling President Sisi's speech in which he warned Egyptians to verify any circulated news or rumors.
He said the Egyptian state confronts rumors through the media center of the cabinet to reassure citizens.
He affirmed the Egyptian state's keenness on the stability of the state and securing basic needs of citizens either by temporarily importing some quantities to strike a balance or solving some problems on the ground urgently.
He said the State is working in abnormal conditions and faces daily exceptional developments that need urgent solutions.
At the end, the premier stressed that the State is doing its best to find urgent solutions to the current problems and at the same time maintain the stability of the Egyptian economy.
MENA