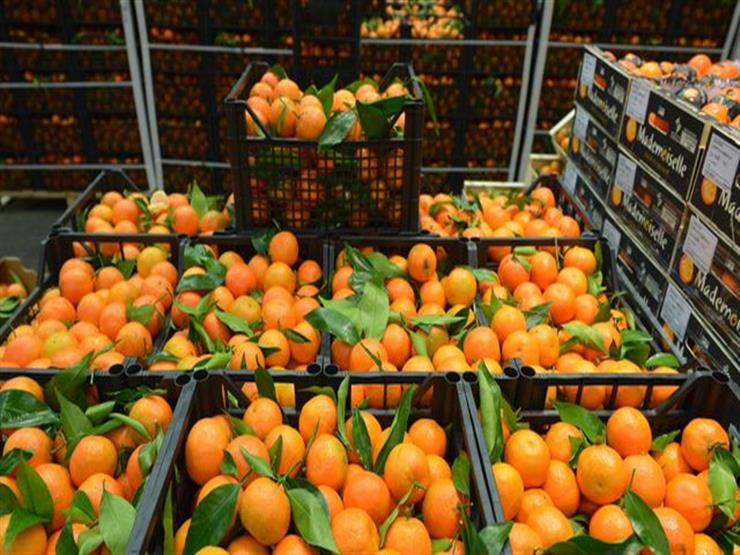 Minister of Agriculture and Land Reclamation, el-Sayed el-Qasir, announced the opening of the Philippine markets to Egyptian agricultural exports based on a report from Head of the Egyptian Agricultural Quarantine, Ahmed al-Attar.
The report stated the quarantine's has successfully opened a market in the Philippine markets for Egypt's citrus exports for the first time.
This comes after intense technical negotiations between Egyptian and Philippino negotiations that lasted for more than five years.
These efforts culminated last week in the Egyptian Agricultural Quarantine hosting, in coordination with the Agricultural Export Council, a delegation from the Philippine Agricultural Quarantine.
The new system for coding and tracking Egyptian agricultural exports was presented under the full supervision of the Egyptian Agricultural Quarantine.
Numerous meetings and field visits to farms and export stations were also conducted and the control measures carried out on Egyptian exports of citrus fruits were reviewed.
A visit was also conducted to the central laboratory for the analysis of pesticide residues and heavy elements.
This was in order to see the latest methods and means used by the laboratory to analyze samples of farms and export shipments that are withdrawn through agricultural quarantine inspectors.
The meetings and negotiations that took place during the visit resulted in the signing of the protocol regulating the export of Egyptian citrus fruits to the Philippines.
These cooperations will take place in accordance with the requirements of the Philippine authorities with international phytosanitary standards.
This success is one of the results of activating the new coding system, which is carried out by the Egyptian Agricultural Quarantine, which includes tracking all Egyptian exported shipments, starting from the farm until reaching the importing country, using satellite technology (GPS).
Tye activity of monitoring the application of good agricultural practices in export farms is also a vital part of the process. 
The Philippine side praised the control system over export shipments, and confirmed that its implementation was sufficiently accurate to remove all obstacles facing the export of Egyptian citrus to the Philippines market.
The Philippine side promised that the current season would witness the export of the first shipment of Egyptian citrus fruits to the Philippines.
More promises to quickly complete the procedures for opening the Philippine markets to Egyptian exports of grapes and potatoes as soon as possible were also discussed.