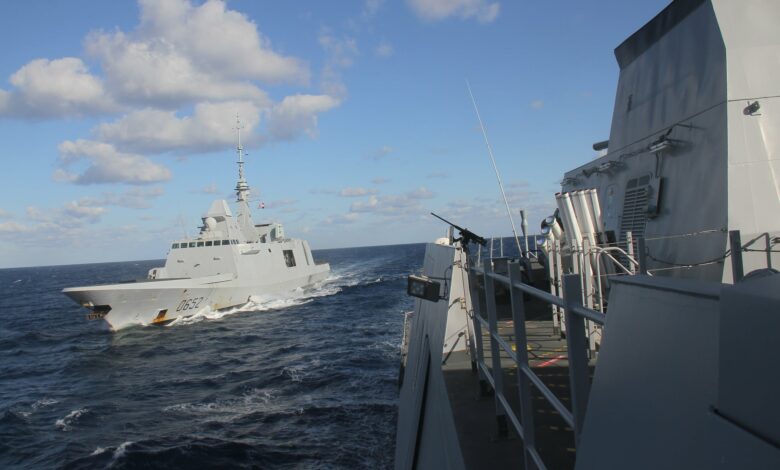 The Egyptian and French naval forces carried out a transit naval exercise on Saturday in the Egyptian Northern Fleet area in the Mediterranean Sea, with the participation of the Egyptian frigate Port Said and the French frigate La Provence.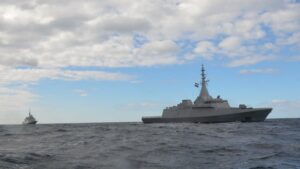 A statement by the Egyptian Armed Forces said that the training came as part of the plan by the General Command of the Armed Forces to raise the level of training and exchange experiences with the armed forces of friendly nations.
The training activities began with holding a pre-sailing conference in order to coordinate the activities that will be implemented, in addition to the acquaintance of the joint forces of both sides, and a set of naval combat activities.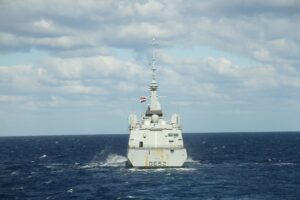 These activities included the implementation of joint operations to repel an air attack, and sailing formations exercise, in addition to the exercises of night transportation, photography, defense against atypical threats, and an electronic warfare exercise and sea supply.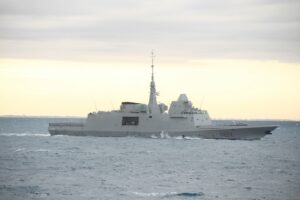 The statement said that the training is the second of its kind with the French navy in a short period of time, and exchanges common experiences with the French side to benefit from bilateral capabilities and enhance military cooperation between the Egyptian and French navies.