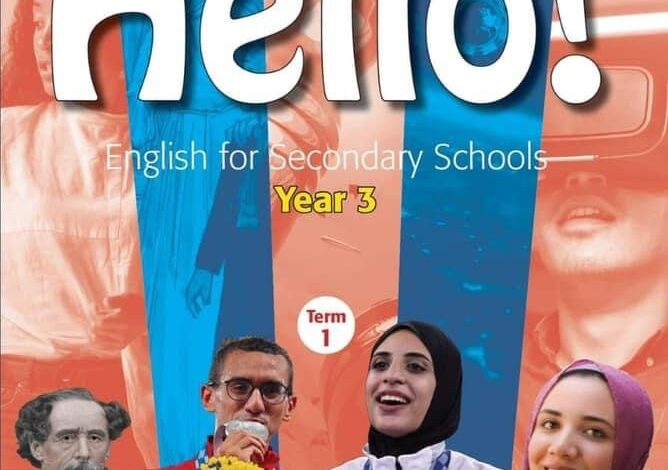 The cover of the English language book for the third year of secondary school for will bear the pictures of Egyptian Tokyo Olympics champions, , Education and Technical Education Minister Tarek Shawky announced.
He added on Facebook that: "Many people asked about this cover of the revised English language book for the third grade of secondary school, which is the government's book for this year, and many also asked about the people on the cover who are (from right to left):
–  Yasmine Mostafa from Damietta. An Egyptian genius in the field of scientific research and technology, who won first place in the world in the Intel Science and Engineering competition among 1,700 participants from 87 countries.
– Feryal Ashraf . The first Egyptian girl to win a gold medal in karate at the 2021 Tokyo Olympics.
-Ahmed al-Gendy: Silver medalist in the modern pentathlon at the 2021 Tokyo Olympics.
-Famous British author Charles Dickens.