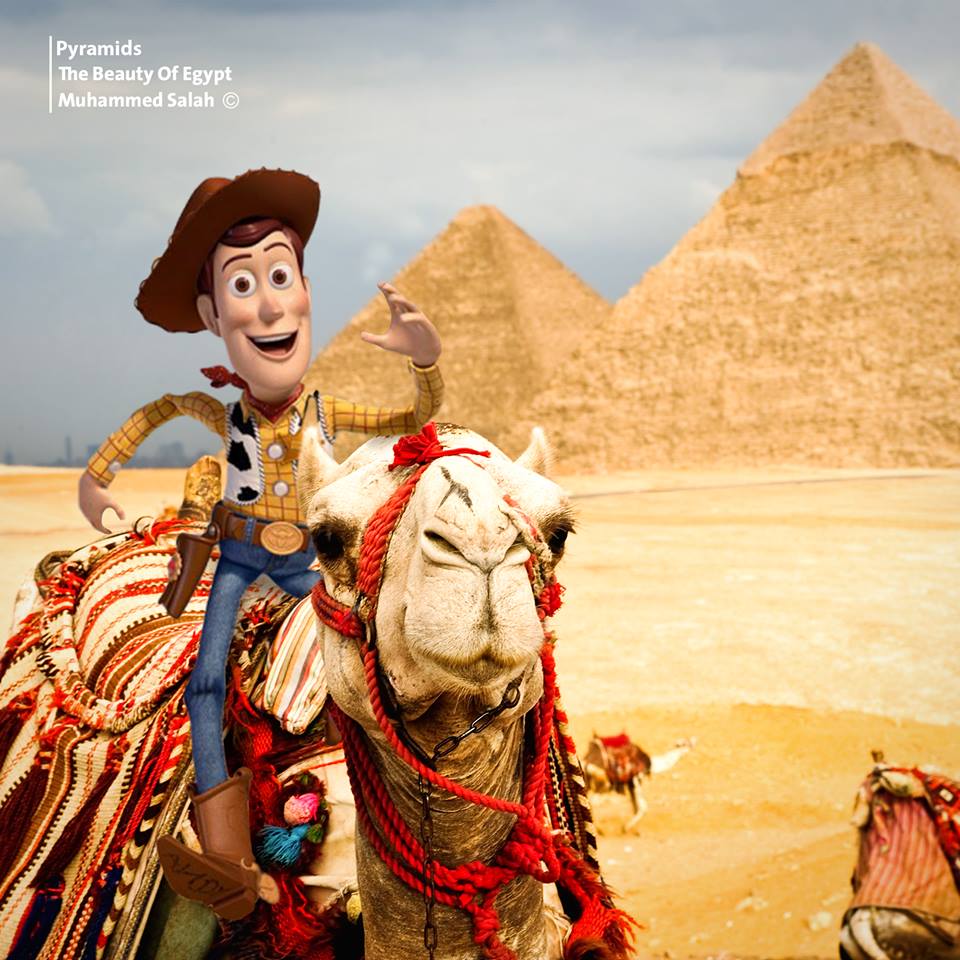 Haven't you ever dreamt of receiving a visit from your favorite Disney character? To find Rapunzel dangling her hair from the Cairo tower, or Moana fiercely rowing down the Nile? Disney characters have made a marked impact all around the world: From children to adults, people are always gleeful to see their favorite Disney character, whether it's Belle popping out of a bag or Rapunzel on a notebook.
One Egyptian artist decided to make our dreams come true by sending the world's beloved Disney characters on a quick visit to Egypt. Egyptian graphic designer Muhammed Salah decided to feature some of the most famous Disney characters in tourism sites all around Egypt in his project 'Fairy Egypt'.
"I've been working on a series of projects to beautify Egypt for a year now. I began with a project where I had dresses designed to feature Egyptian places as their cloth," Salah told Egypt Independent. "My Instagram has alot of non-Egyptian followers. So, when the project got a good response I was encouraged to do more."
Since then, Salah kept thinking of his next idea, but the problem was finding an idea relatable for everyone.
"That's when I thought of Fairy Egypt, everyone loves cartoons, it's part of our childhood."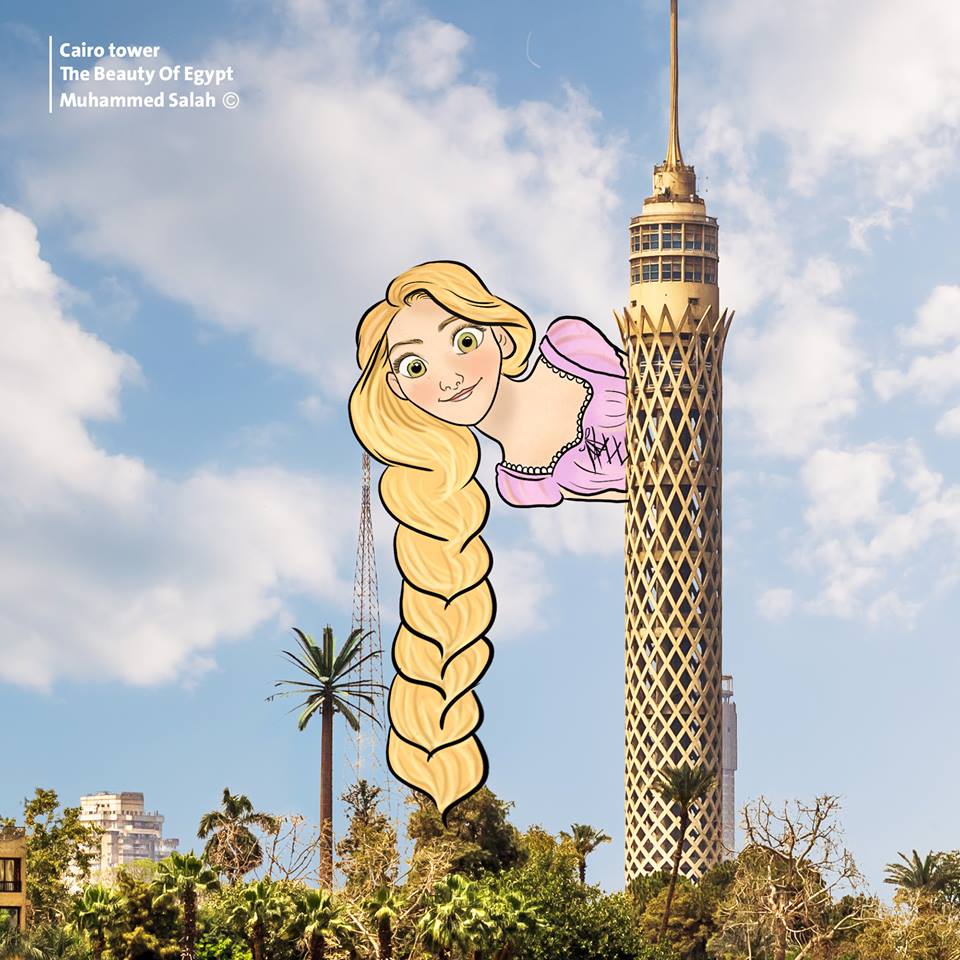 Rapunzel from 'Tangled' comparing her hair length to the the Cairo Tower
That was true. Who didn't spend their childhood flying on a magic carpet with Aladdin and Jasmine? Or internally wincing as the prince failed to recognize Cinderella though the striking similarities were obvious!

"I began drawing the characters on my tablet, I tried to get the highest quality results I could."

Matching characters with scenes was another challenge for Salah. "I tried to match the characters to the scenes they were in, for example, the Pyramids are quite a romantic scene so I put Beauty and the beast." It also explains why Rapunzel's hair is dangling from Cairo Tower for example, sharing a sense of similarity with the original story.

However, when it was time for the world to see the end result of Salah's work, he did not expect the reactions he got.

"I was doing it for fun, I did not expect it to get so many likes and shares. A lot of people contacted me to congratulate me, I was very happy."

Tarzan and Jane from 'Tarzan' enjoying a boat ride in Alexandria

Finally, on the possibility of collaborating with the Ministry of Tourism, Salah says he is open to that sort of encouragement.

"If the government thinks this is something that will help promote tourism, I do not mind the collaboration. I believe this project does not need a big budget to go far. Just like [the song] 'Despacito' did. So the Ministry of Tourism could maybe invest a little in my work, if in their view, this would help."

"We could just have a Facebook page sponsored by the Ministry, or they could promote my work, that would be a start."

British newspaper the Daily Mail reported that the smash-hit song 'Despacito' helped boost Puerto Rico's tourism by nearly 50 percent.

So we cannot wait to see whether Salah will reunite us with more Disney favorites in the future, or if he'll take us on another ride!

But for now, enjoy his magical collection.

Moana becoming queen of the Nile

Tinker Bell spreading her wings in front of the Historical Mohamed Ali Mosque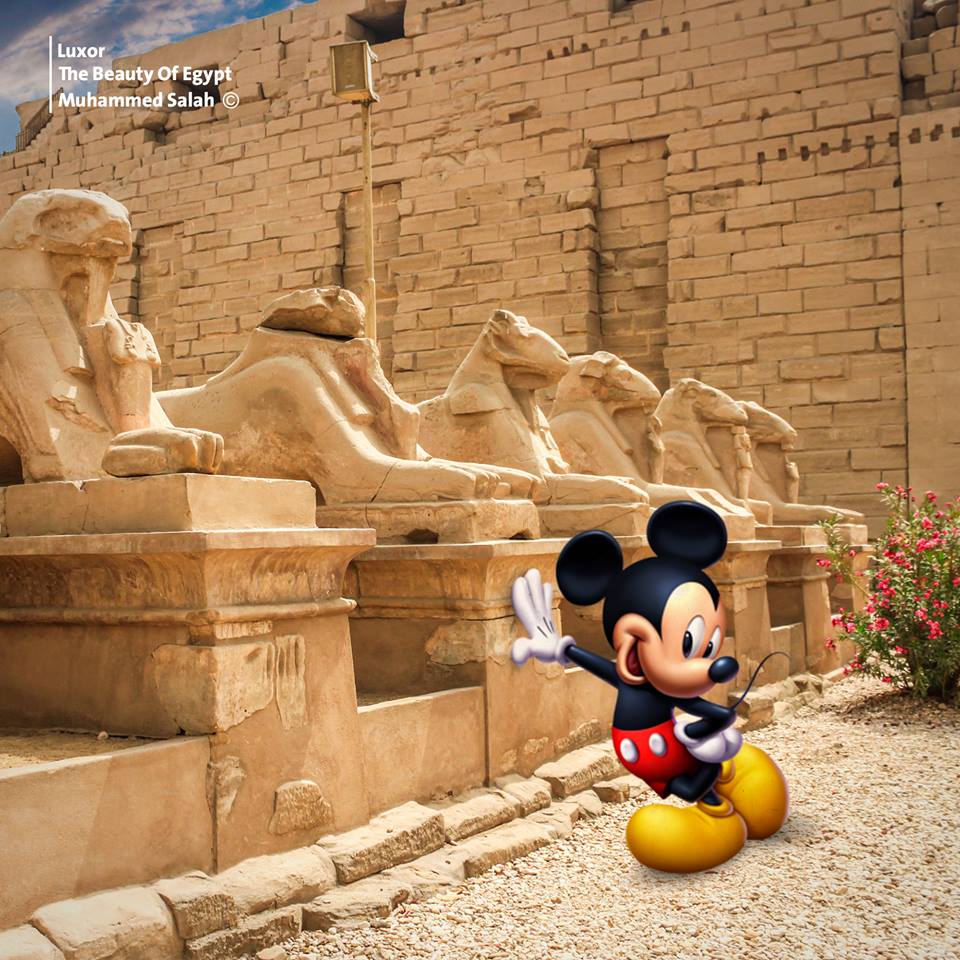 Mickey Mouse enjoying a tour in the 'Kebash Road', linking the Luxor Temple to Karnak Temple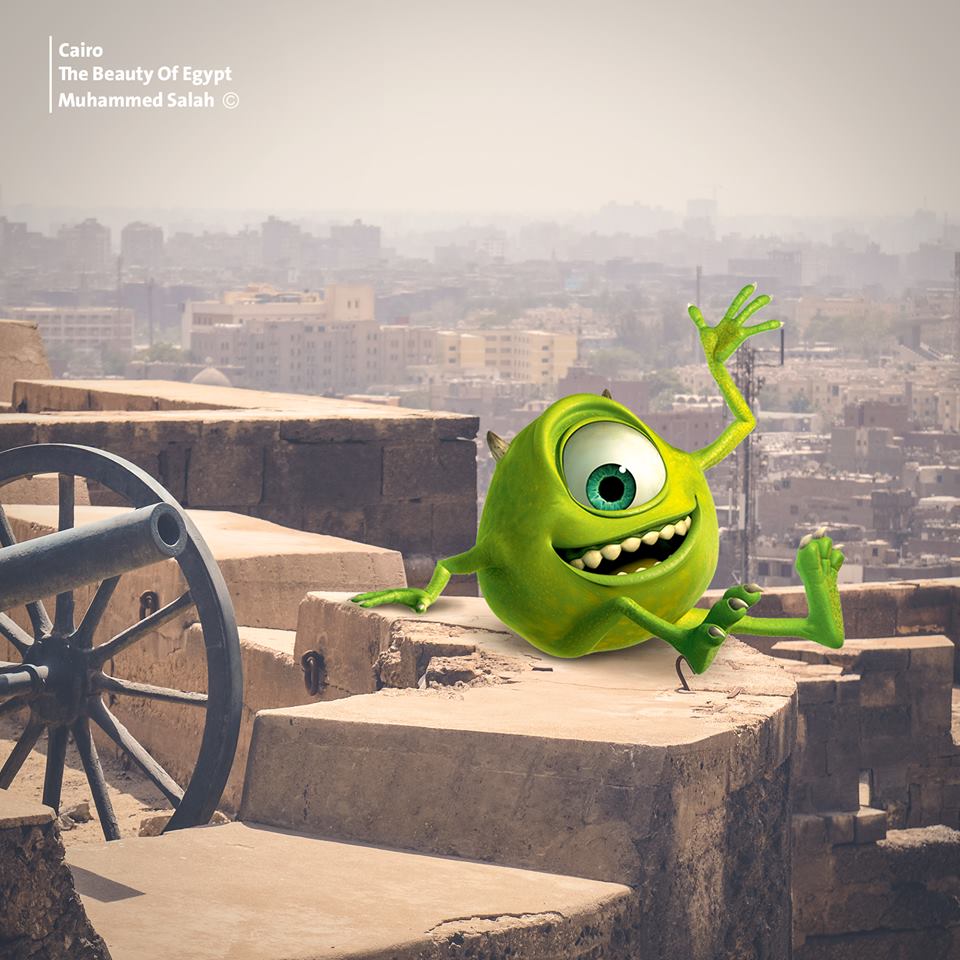 Our favorite Monster Mike Wazowski  from 'Monsters Inc.' posing next to the iconic Ramadan Cannon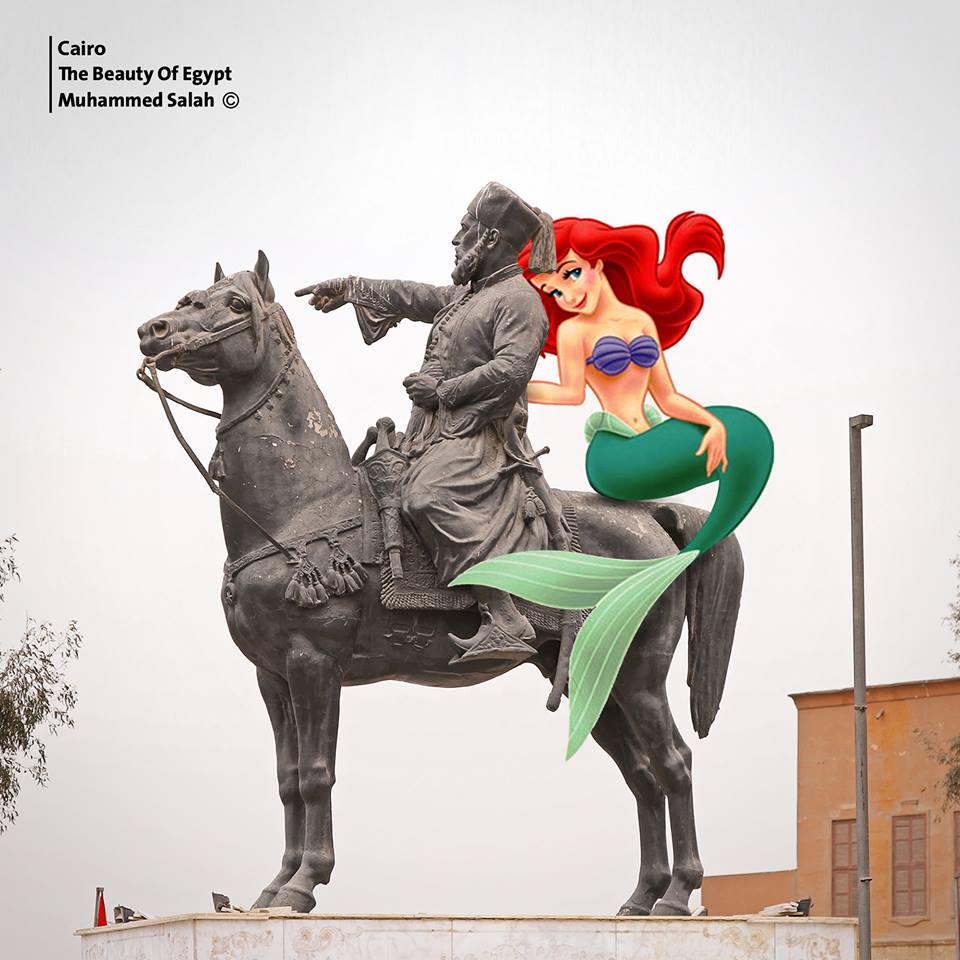 Ariel from 'The Little Mermaid' marching forward on Ibrahim Basha's statue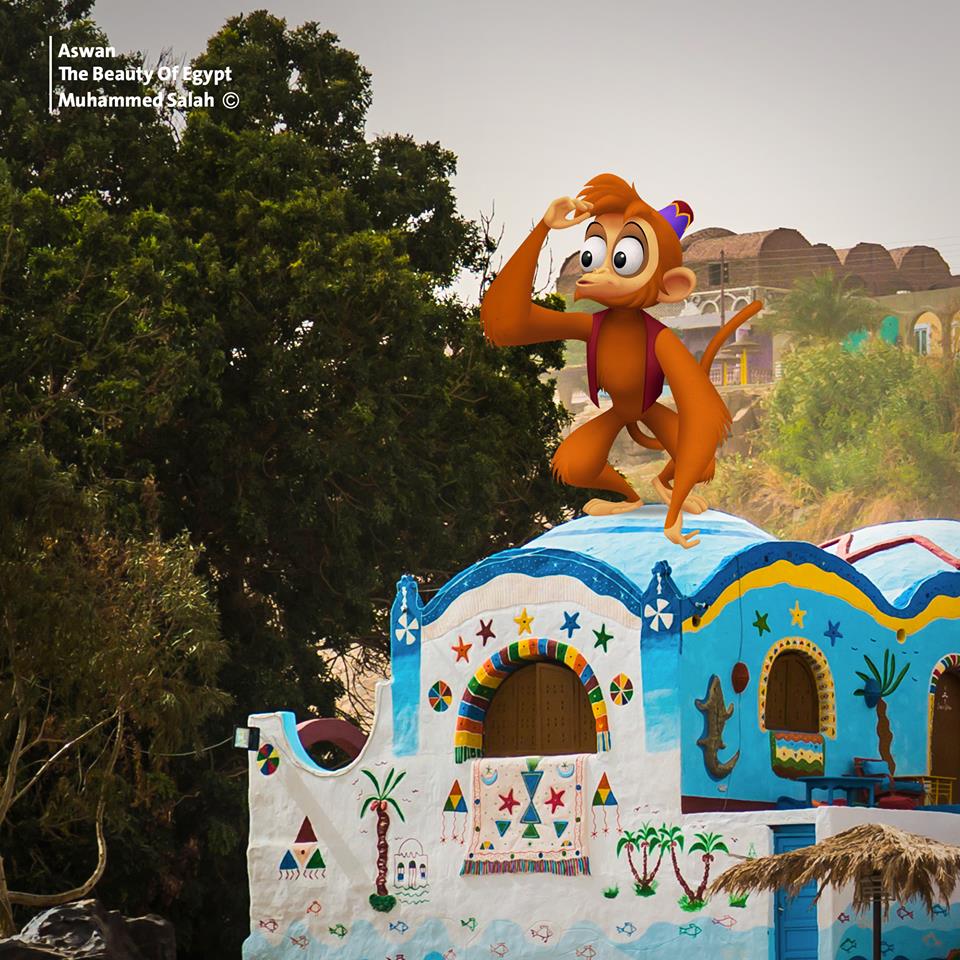 Abu from 'Aladdin' seems to have trouble finding his way in Aswan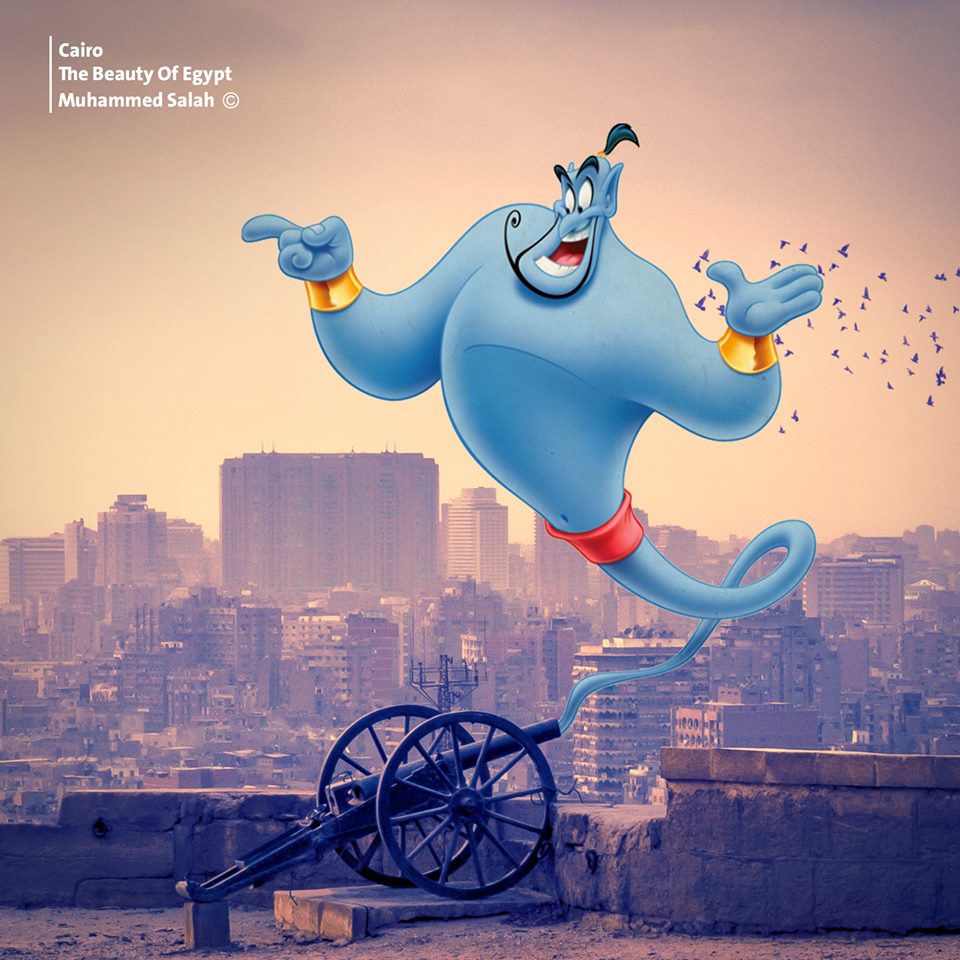 The iconic Genie from Aladdin coming out of the Ramadan cannon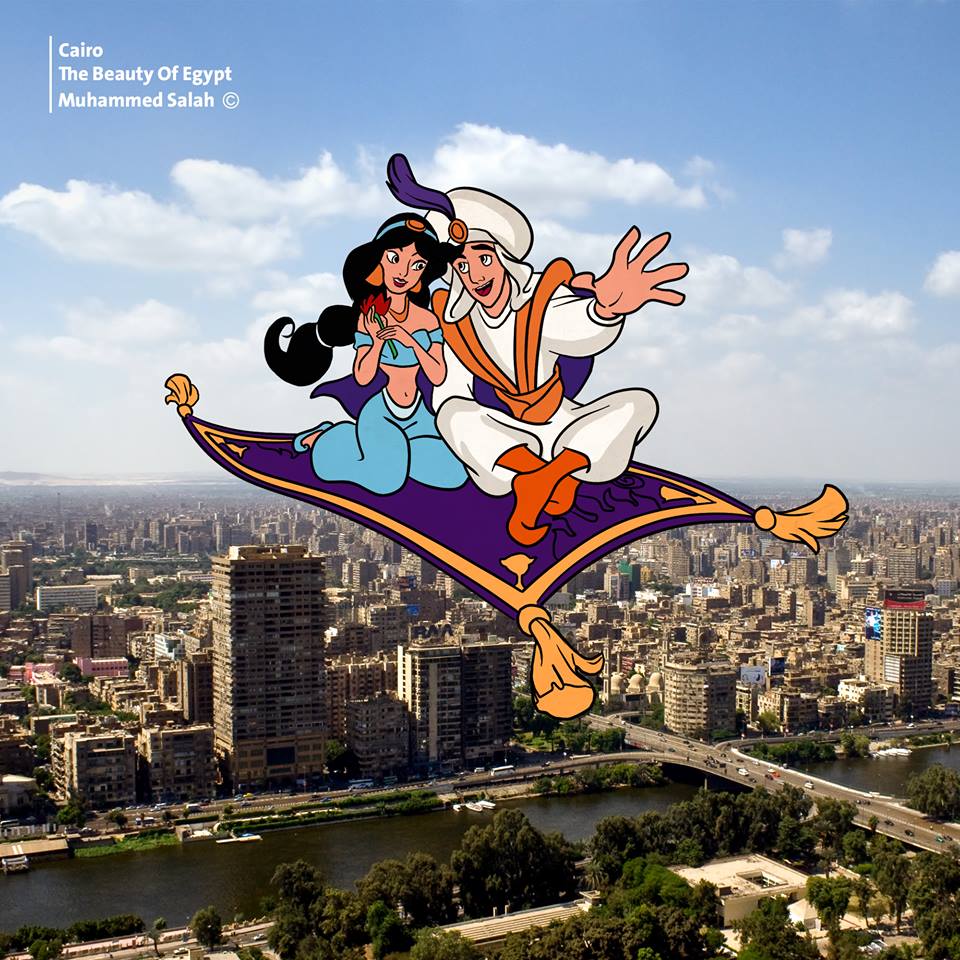 Aladdin keeping his promise to Jasmine and showing her the world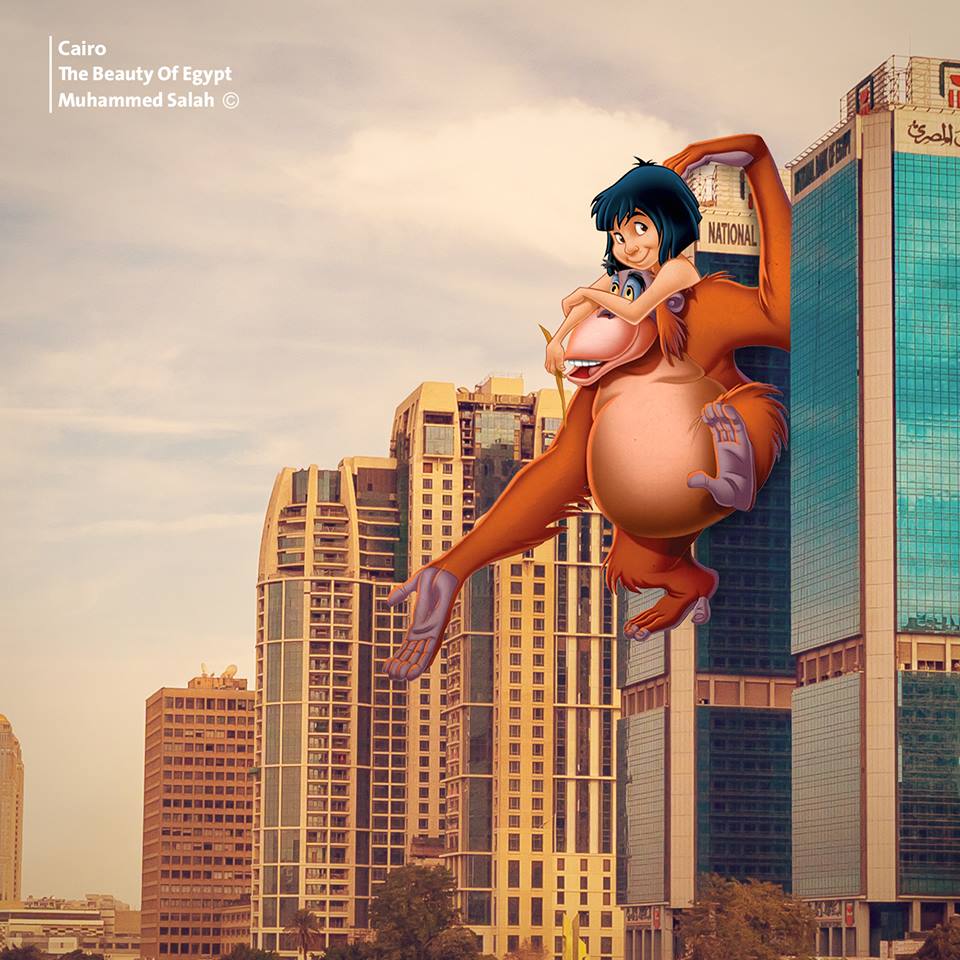 Mowgli and King Loui from 'The Jungle Book' taking an adventure on one of Cairo's buildings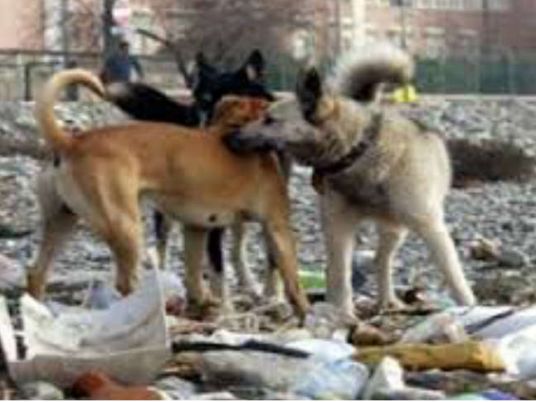 The Dalmatians from '101 Dalmatians' hit the streets to discover Cairo's culture and shisha