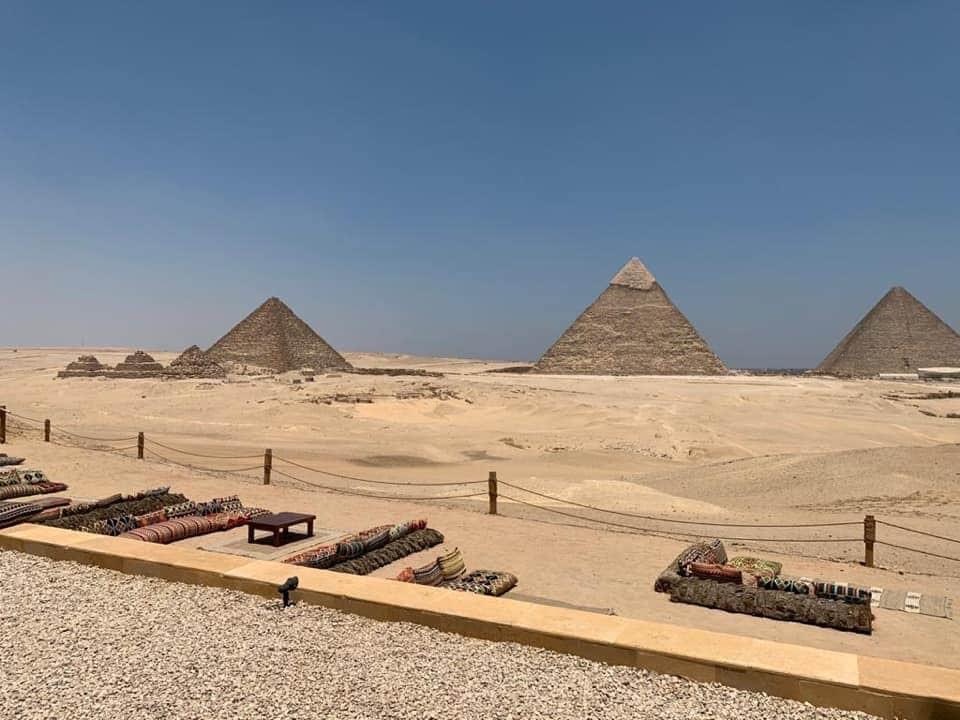 The finishing touches for the first tourist restaurant at the Giza Pyramids is underway, with Tourism and Antiquities Minister Khaled al-Anany praising the work Orascom Pyramids has done on designing the restaurant.
Anany assured that the restaurant, set to be open within a few days, will take into account all health requirements established by the Ministry of Tourism and Antiquities and the Ministry of Health.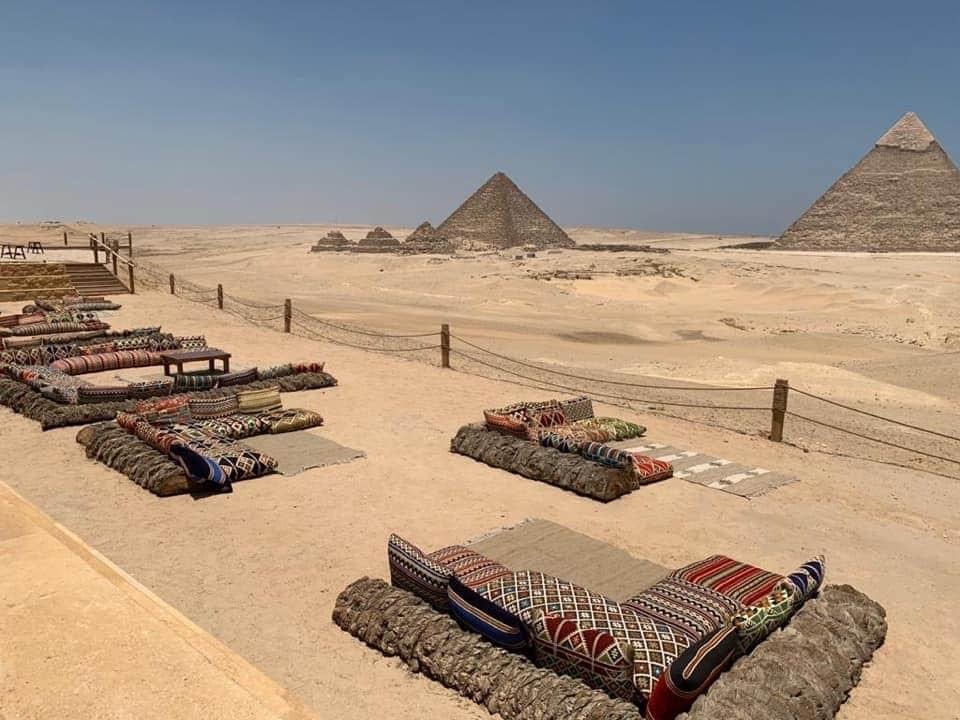 The opening of this restaurant will bring a boom in tourism for the area, the minister said, especially once Orascom finalizes other services such as electric buses in the region for the first time, as well as public bathrooms.
Anany's statement came during during a press meeting he held at his visit to the Egyptian Museum in Tahrir Square made to follow up on precautionary measures there.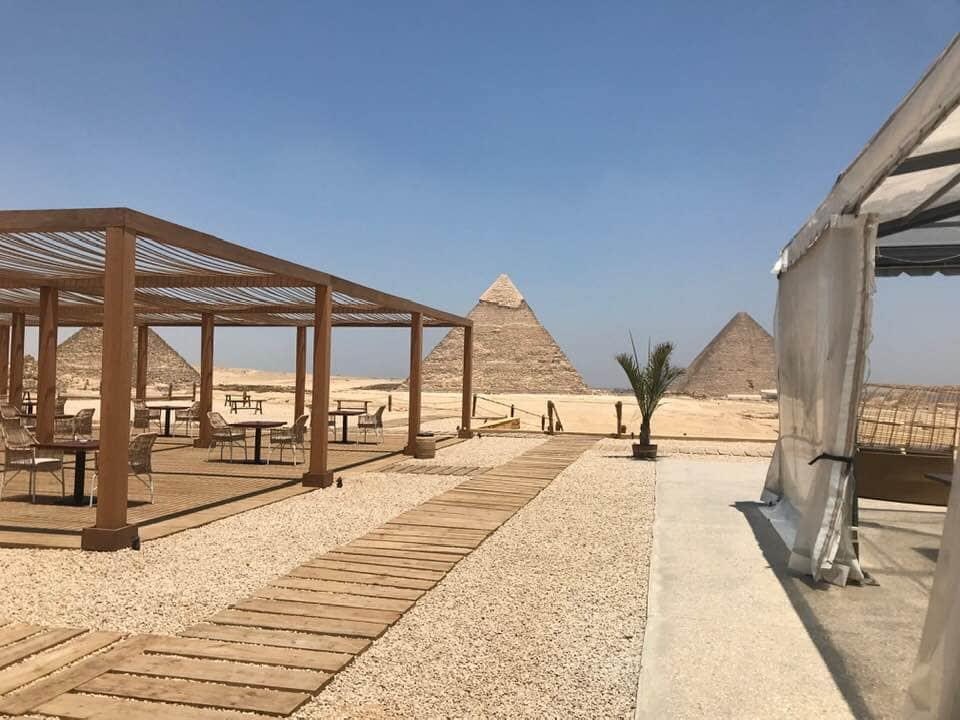 The managing director of Orascom Pyramids Ashraf Halim explained that the restaurant, dubbed Nine Lounge, comes as part of an overall development plan for the Giza pyramids region costing up to LE400 million.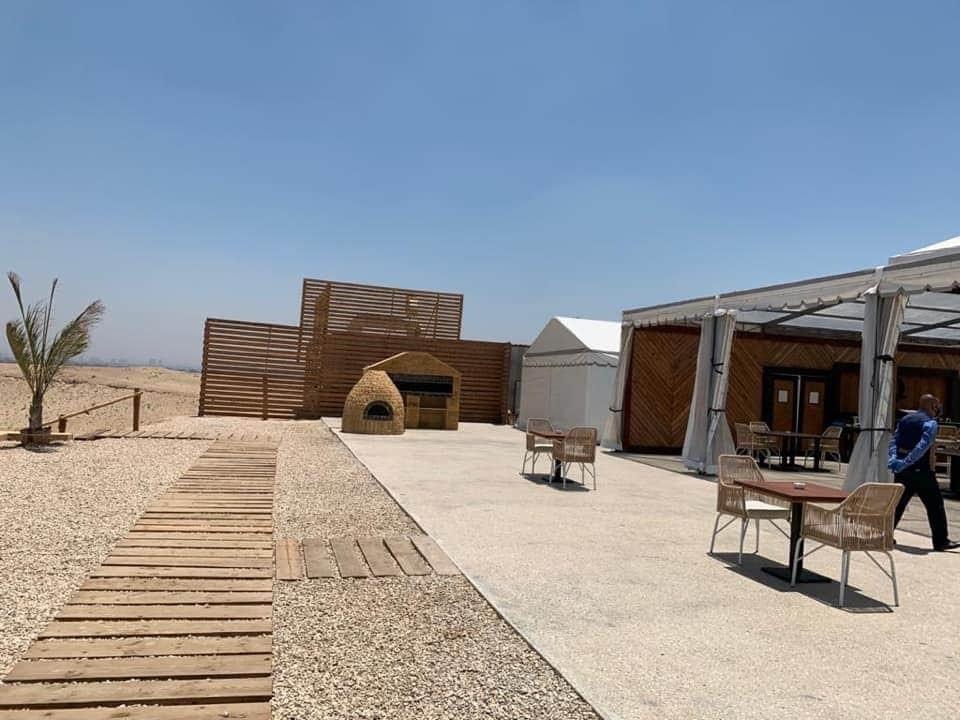 The restaurant will be the first of many services provided by Orascom Pyramids surrounding the pyramids according to a contract signed with the Ministry of Tourism and Antiquities to provide tourism services for the first time in the region.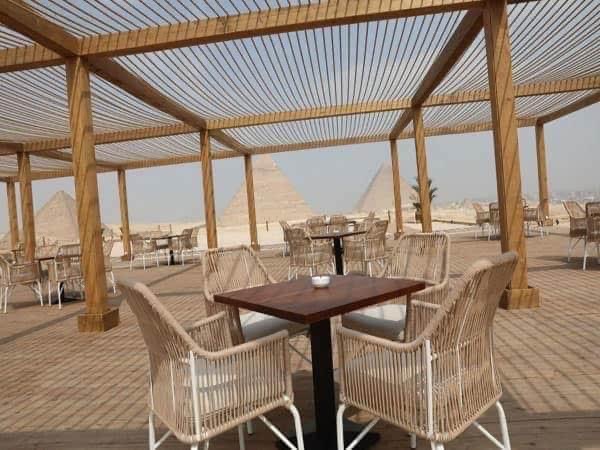 The company will raise the efficiency of human workers in the region through training courses as part of the developmental project, he added.