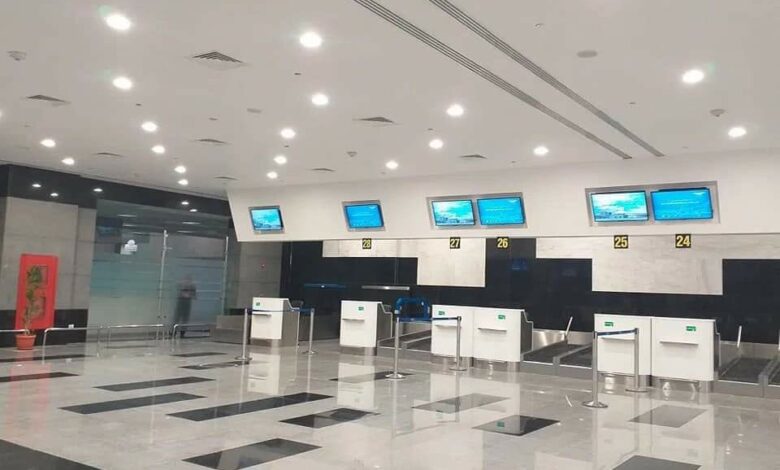 The Red Sea Health Directorate started preparing the quarantine clinic at Berenice International Airport, south of Marsa Alam, ahead of the official operation of the airport's passenger terminal.
The Undersecretary of the Ministry of Health in the Red Sea, Tamer Marei, visited the Berenice International Airport accompanied by airport officials.
Marei inspected the arrival halls for domestic and international travel, the VIP lounge and other parts of the airport.
He also reviewed the airport's mini-maquettes, in order to determine the location of the quarantine clinic and the temporary isolation place at the airport in accordance with all required international standards.
Marei discussed with the airport manager the work plan for the coming period and identified requirements to start operating the airport in front of local and international civil aviation.
The Berenice International Airport consists of a 3,650 meter long and 60-meter wide corridor, a civilian terminal that can accommodate about eight aircraft, a passenger terminal with a capacity of 600 passengers per hour, a control tower 58 meters high, and 47 technical, administrative and service facilities all at a cost of about LE2,310 billion.