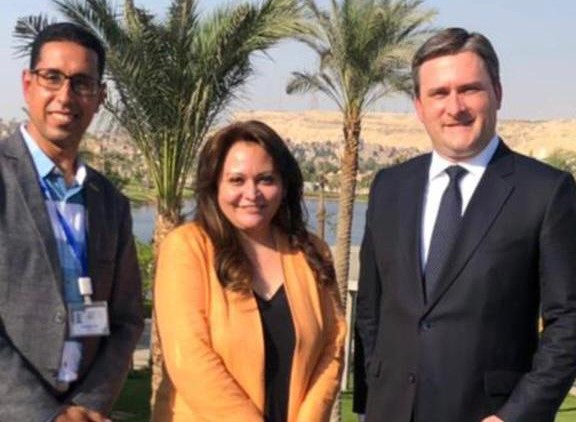 The National Museum of Egyptian Civilization in Fustat received a delegation composed of Serbian Minister of Foreign Affairs Nikola Selakovic, the Director of the Middle East Department in the Serbian Foreign Ministry, and the Serbian Ambassador in Cairo Suzana Bošković.
The Serbian delegation was greeted by the Executive Vice President of the Museum Authority for Administration and Operation Fairouz Fikri.
He explained that this occasion marks yet another visit by public figures and international officials that the museum has seen since its opening in April.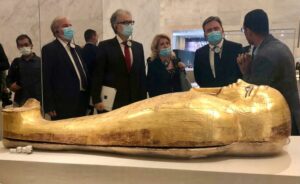 She explained that Selakovic and his accompanying delegation toured the central exhibition hall and the royal mummies hall, where the supervisor of the museum's exhibition halls, Sayed Abul Fadl, explained the philosophy of the museum display and the history of the museum's archaeological holdings.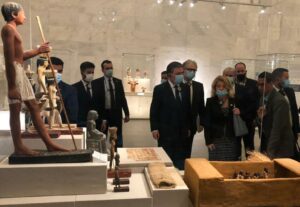 Selakovic held great admiration for the museum, believing that it truly highlights Egypt's civilizations through its wealth of archaeological treasures on display.
The Serbian Foreign Minister gave an interview to one of the Serbian channels from inside the museum, during which he invited the Serbian people to visit Egypt and enjoy its bounty of wonders.
He also wrote in the museum's visit book where expressed his gratitude for the good reception inside the museum and his fascination with the ancient Egyptian civilization, and his desire to visit the museum again.