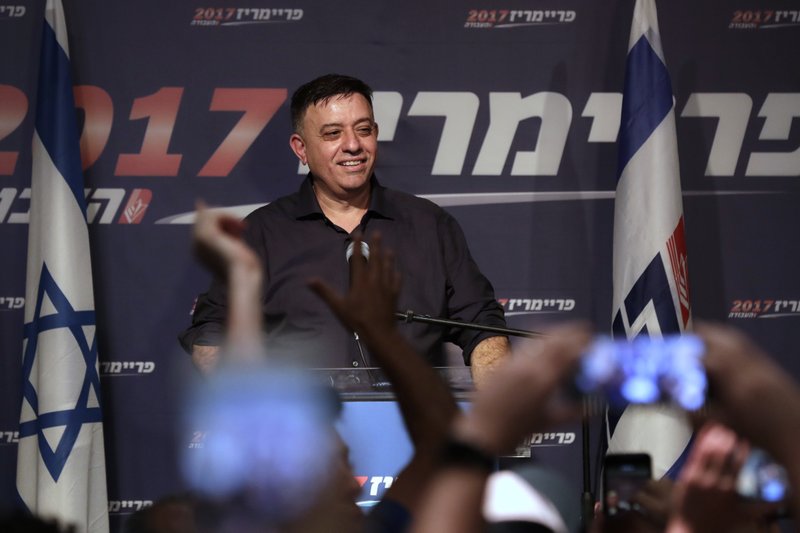 Pierre Berge, an influential French businessman, philanthropist and gay rights activist who helped build the fashion empire of his longtime lover Yves Saint Laurent, has died. He was 86.
A cultural celebrity in France in his own right, Berge was one of France's leading art patrons as well as serving as CEO of the Yves Saint Laurent fashion house and presiding over the board of Le Monde newspaper, among his many media investments.
He died in his sleep early Friday at one of his homes in the southern town of Saint-Remy-de-Provence, following a long illness, according to the Pierre Berge-Yves Saint Laurent Foundation.
Berge was best known for helping Saint Laurent found his own fashion house in 1961 after leaving Christian Dior. What came next was a sartorial revolution, as Saint Laurent's pantsuits and styles capturing his era changed the way generations of women dressed.
Berge, long a regular presence at Saint Laurent fashion shows and seen as the business brains behind the empire, directed the house until 2002. Berge had been planning to inaugurate an Yves Saint Laurent museum in Paris next month and another in Morocco.
Born Nov. 14, 1930, on the Ile d'Oleron island, Berge later moved to Paris, where he moved in literary circles including Jean Cocteau, Albert Camus and Jean-Paul Sartre, according to his foundation.
A lifelong left-wing activist, Berge used his prominence to push for gay rights, including France's legalization of gay marriage in 2013, and founding AIDS research foundation Sidaction.
Berge headed the Paris Opera and a Paris theater, and financed purchases of works for the Louvre museum and renovations of two rooms at the National Gallery of London. He was made officer in the Legion of Honor for his contributions to France.
He and Saint Laurent built up a huge art collection and properties including the renowned Majorelle Gardens in Marrakech, where Saint Laurent was buried after his death in 2008, and where Berge opened a museum celebrating Berber culture.
No information was immediately available about funeral arrangements.