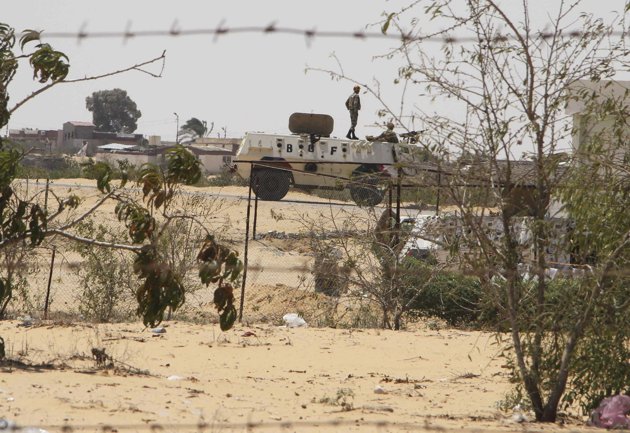 Officials must keep the details of the Rafah checkpoint attacks confidential until the criminals behind the assault are caught, said Sinai Development Authority (SDA) chairman Mohamed Shawky at a press conference on Thursday.
Shawky said that he and Prime Minister Hesham Qandil have discussed how to best utilize the SDA to investigate this case and cleanse Sinai of terrorist elements.
"Investment needs security and stability," Shawky pointed out.
"I admit the crime rate in Sinai went up," he said. "We need the help of the honorable people of Sinai, as we are fighting an invisible enemy."
Sinai was neglected at the time former President Hosni Mubarak was ousted last February, despite warnings to pay attention to that part of the country. It has seen a growing presence of extremist Islamic groups since the 25 January revolution.
Edited translation from Al-Masry Al-Youm