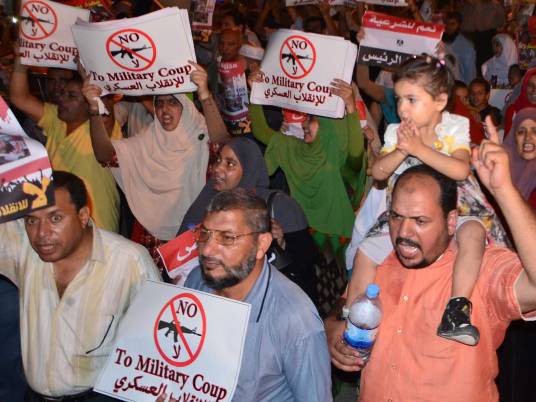 Security forces arrested four people suspected to have cut off the finger of a citizen who allegedly tried to steal the belongings of a protester at Rabea al-Adawiya square, an official Interior Ministry source told MENA.
The same source said police forces on the ring road saw a car parked on the side of the road early on Monday with four people standing next to it and one passenger inside. The passenger inside was chained and had serious injuries and his right thumb had apparently been cut off.
The passenger said that the four men beat him at Rabea al-Adawiya and cut off his finger. Faced with the accusations, the four men said they saw him stealing a protester's bags and said they were planning on leaving him in an uninhabited area as punishment.
Edited translaiton from MENA