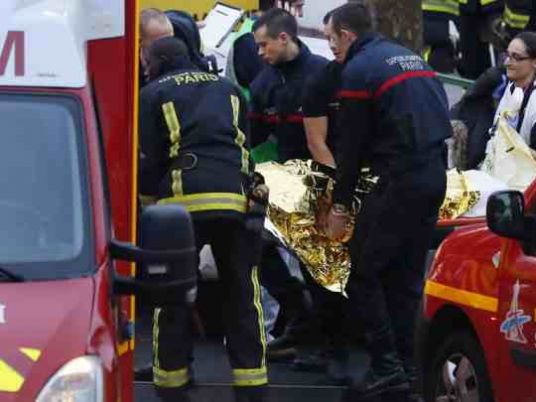 A police officer died of her injuries following a shootout in Paris Thursday morning, according to a police source, but it was not immediately clear whether the incident was linked to the deadly shooting at weekly Charlie Hebdo.
France's Interior Minister Bernard Cazeneuve said a manhunt was underway for the suspect in the shooting, which also left a city employee seriously injured.
The shootout in the city's southern suburb of Montrouge comes a day after masked gunmen killed 12 people – including two police officers – in an assault on Charlie Hebdo's offices in central Paris.
It was too early to tell, however, whether the two incidents were connected, according to Paris police and a security official, who spoke on condition of anonymity because the investigation is ongoing.