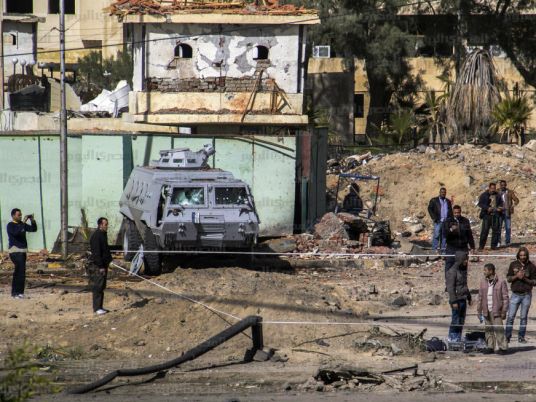 A police officer and two conscripts were injured in a targeted shooting, Tuesday, on the coastal road near the North Sinai city of Al-Arish, a journalist based in the area told Egypt Independent on condition of anonymity.
The injured policemen were the objects of an anonymous sniper attack, while they were on duty inside a security checkpoint of 'Zelal Al Nakhail',  said the reporter.
Following the shootout, the three policemen were directly transferred to Al-Arish Military Hospital to receive treatment; meanwhile police forces launched sweeping operations to arrest the perpetrators.
Egypt's army and police forces have engaged in violent military confrontations with the 'Sinai Province' group since 2014, previously known as 'Ansar Byat El-Maqdus'. The group changed its name to 'Sinai Province' in 2014, after it declared its affiliation to IS.
The group's ideology is based on the belief that the army and police are 'apostates' , who must be killed in the name of Islamic Sharia in Egypt.