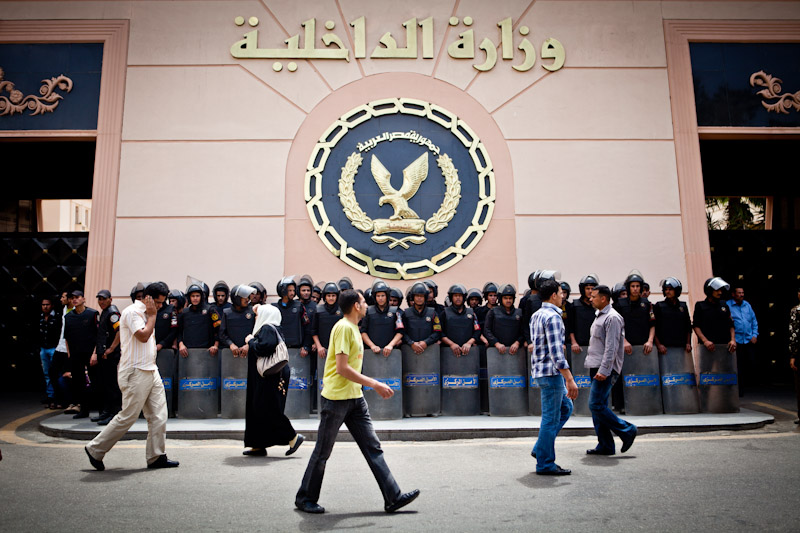 Officers accused of torturing a Luxor resident to death last week have denied the accusations against them in front of prosecutors in the Upper Egyptian province, which has witnessed angry protests and clashes with police over the incident.
Talaat Shabib, 47, was allegedly beaten to death hours after he was arrested at a local coffee shop in Awamiya district on Wednesday. His family learned of his death after he was transfered to Luxor's International Hospital.
In reaction to local outrage and protests, the Interior Ministry relocated the police officers, who are of different ranks, involved in the incident to police departments in other provinces until investigations are over.
The officers involved in the incident denied that they tortured Shabib to death, adding that they arrested him from a coffee shop for possessing drugs.
But Shabib's family continued to support the allegations that he had been tortured to death.
Shabib's cousin, Youssef al-Rashidi, accused the officers who arrested him of torturing him to death. He provided interrogators with photographs and video clips showing Shabib's corpse in the morgue bearing marks of the alleged torture.
Shabib's wife, Geehan al-Rashidy, said neighbors had informed her that her husband was fighting with some police officers outside the coffee shop where he was arrested. She said she learned of his death hours later.
Edited translation from Al-Masry Al-Youm