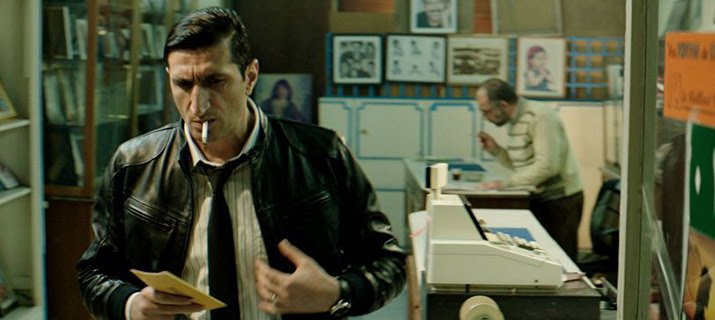 Egyptian-Swedish thriller film "The Nile Hilton Incident" was allegedly prevented by police from being screened  at Cairo's Balcon Heliopolis venue on Friday, according to witnesses at the scene.
The incident occurred just a few weeks after the film had been scheduled to screen at Egypt's 'Panorama of European Film Festival' but was removed from the program due to "involuntary circumstances".
Zawya Cinema, where the film was to be screened, released a statement explaining that "the film screening was cancelled for circumstances beyond our control".
According to a witness who spoke to Egypt Independent, police personnel were stationed at the gates of the venue asking people for their IDs, while prohibiting them from entering.
Released in 2017,  the film revolves around an Egyptian officer investigating the murder of a woman who was murdered by a businessman in one of Cairo's hotels. The detective exposes connections between the businessman and high-ranked political officials. As the leading character, police officer Noureldin (played by Fares Fares), follows the thread that leads to the culprit, the film highlights the wide networks of corruption within which the Egyptian police force operated, protecting the criminals who were behind the murder.
The plot of the film is set during the January 25 Revolution in 2011, and displays some of the reasons that led citizens to take to the streets in mass demonstrations, including corruption and poverty.
The director shot the film in Casablanca, Morocco, after he failed to obtain a permit to film in Egypt.
The Nile Hilton Incident premiered at the Sundance Film Festival in January 2017, where it won the Grand Jury Prize.
Co-produced by Atmo, a German, Danish, and Swedish production company, the film is directed by the Egyptian-Swedish filmmaker, writer, and artist Tarek Saleh and stars Fares Fares, Mari Malek and Yaser Ali Maher among others.
The film participated in major international cinematic acts and won La Grand Prix at the 2017 Beaune International Thriller Film Festival, and the Grand Jury Prize at the 2017 Sundance Film Festival.