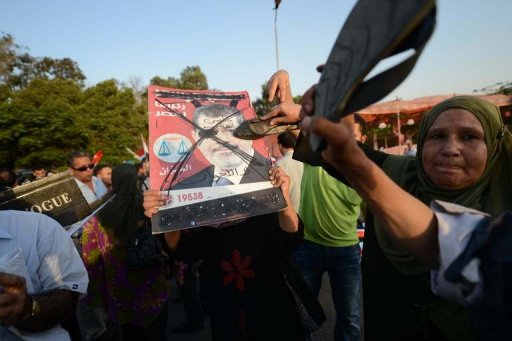 Several political parties have called for demonstrations on 12 October to protest various issues related to the Constituent Assembly and the country's general state, according to a statement released Saturday.
The statement said that the demonstrations would demand the re-formation of the Constituent Assembly, so that the drafted constitution would be "consensual and [reflect] all Egyptians, without distinction or discrimination."
The statement was signed by several parties, including the Constitution Party, the Egyptian Social Democratic Party and the leftist Tagammu Party.
The Popular Current, founded by former presidential candidate Hamdeen Sabbahi, also plans to participate in the demonstrations, as well as the Revolutionary Democratic Alliance, the April 6 Youth Movement and the Egyptian Creativity Front.
The demonstrations also demands the release of prisoners from the revolution and the April 8 officers, who are a group of military officers arrested for joining protests in Tahrir, as well as the retrial of the civilians tried before military courts and an end to corruption in state institutions.
Protest organizers will also demand that the government sets a minimum wage of LE1,500, and a maximum wage of no more than 15 times that amount, as well as the recovery of funds smuggled abroad and the confiscation of ill-gotten factories and land.
The statement went on to say that the 100-day plan promised by President Mohamed Morsy during his presidential campaign and the Muslim Brotherhood's "Renaissance Project" are illusions. "Everyone feels that the change [that] happened is no more than replacing the corrupted elite in the era of the ousted president, with another belonging to political Islam groups, while maintaining the whole former regime with its corruption and authoritarianism," the statement read.