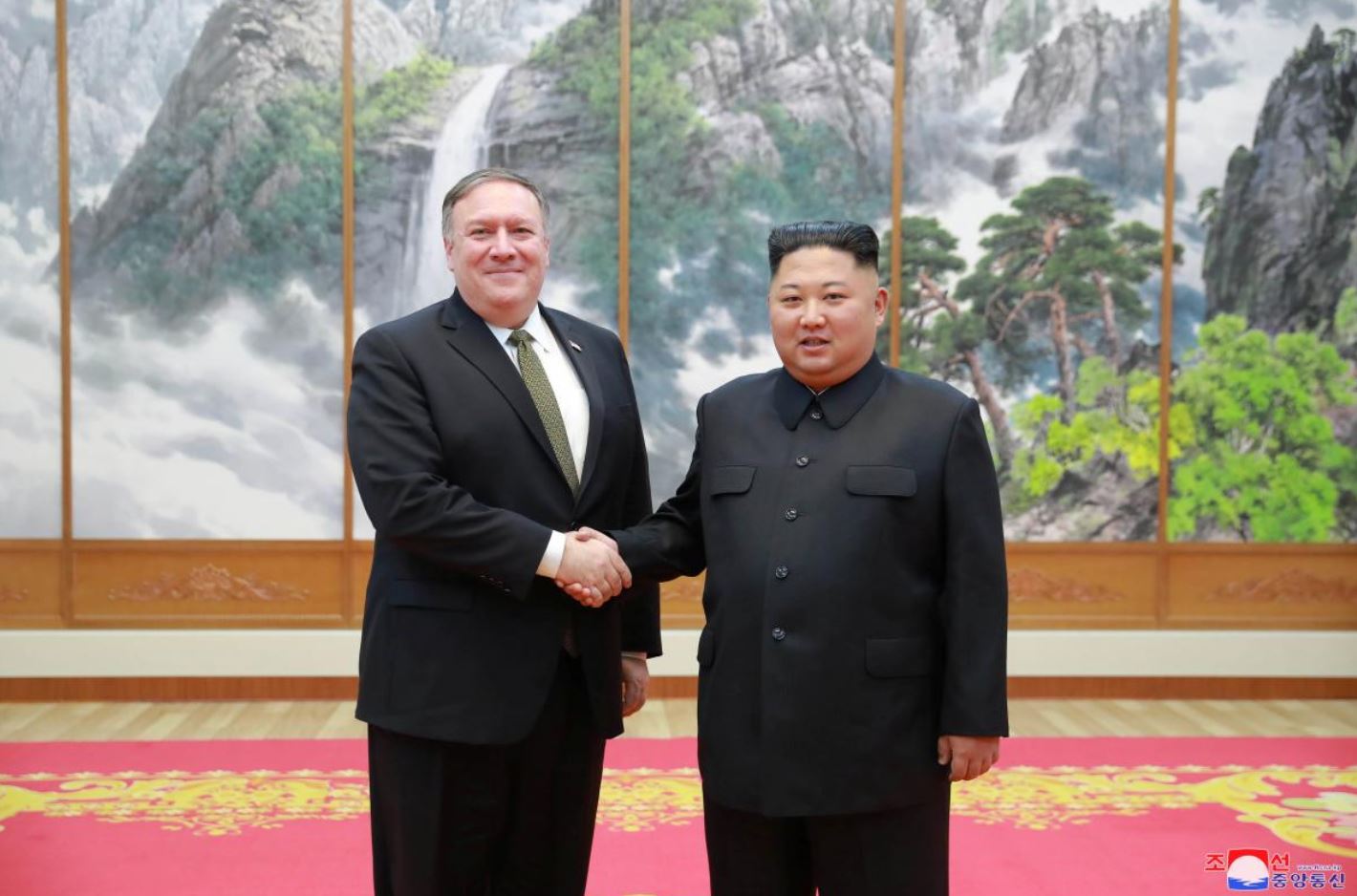 SEOUL (Reuters) – US Secretary of State Mike Pompeo said on Monday North Korean leader Kim Jong Un was ready to allow international inspectors into the North's nuclear and missile testing sites, one of the main sticking points over an earlier denuclearization pledge.
Pompeo, who met Kim during a short trip to Pyongyang on Sunday, said the inspectors would visit a missile engine test facility and the Punggye-ri nuclear testing site as soon as the two sides agree on logistics.
"There's a lot of logistics that will be required to execute that," Pompeo told a news briefing in Seoul before leaving for Beijing.
The top US diplomat also said both sides were "pretty close" to agreement on the details of a second summit, which Kim proposed to US President Donald Trump in a letter last month.
Trump and Kim held an historic first summit in Singapore in June.
"Most importantly, both the leaders believe there's real progress that can be made, substantive progress that can be made at the next summit," Pompeo said.
Stephen Biegun, new US nuclear envoy who was accompanying the secretary, said he offered on Sunday to meet his counterpart, Vice Foreign Minister Choe Son Hui, "as soon as possible" and they were in discussion over specific dates and location.
Pompeo's trip to Pyongyang, his fourth this year, followed a stalemate as North Korea resisted Washington's demands for irreversible steps to give up its nuclear arsenal, including a complete inventory of its weapons and facilities.
He told South Korean President Moon Jae-in on Sunday his latest trip to Pyongyang was "another step forward" to denuclearization but there are "many steps along the way".